Related: How to Price Your Social Media Packages Effectively
Social media is undoubtedly one of the best communication tools that a business - no matter how big or small - can use to reach large audiences. These days, most businesses are using social media platforms as a marketing tactic, and those that don't, know they should be. 
To do social media marketing well, businesses need talented and skilled people behind the accounts, and with that comes the cost of hiring a social media manager or agency.
That's why there can be some hesitancy when businesses look to start their social media marketing journey.
The key is to nail your pitch and truly sell the value of your social media management services. In this blog, we'll walk you through some of the points to raise in your pitch and how to convince clients that they need your services. 
Explain Why They Need To Be On Social Media
The main way you're going to smash your pitch is by answering all of the whys. 
Clients are not going to sign over the dotted line and put money into something if they don't understand why they're doing it.
Give them a list of reasons why they need to be on social media. To score extra points, make sure you personalize the reasons to the client - always refer back to how this is going to help the client specifically. 
Here are some points to raise: 
Look Reliable and Trustworthy
When a customer is looking to buy a product or service, more often than not they'll give your business a search on social media. 
Being present on social media makes brands look more reliable and trustworthy; not having any socials could be considered a major red flag for some potential customers, which could result in loss of potential revenue.
Build a Brand
Social media is a fantastic way to build a brand. These days - where online is king - it's not enough to have a physical store/organization, or even a website to build a brand.
Social channels give the client the opportunity to grow an online personality, create a brand image and establish a brand voice. Note! This is all only possible with a strong and consistent social media presence, which will be achieved through your social media management services. 
Boost Brand Awareness
Boosting brand awareness is one of the main reasons why businesses use Facebook, Twitter, Instagram, TikTok and everything in between.
Around 55% of consumers learn about new brands on social media, so fine-tuning social media marketing efforts is a great move if the client wants to reach a larger audience and boost their brand awareness to potential customers. 
It's important to stress that social media marketing isn't just about selling products and services, it's about selling the brand as a whole - and that's not always just about raking in the bucks. With social media, the client has the potential to become a key player and source of knowledge in their industry by sharing content that's going to educate and entertain their target audience.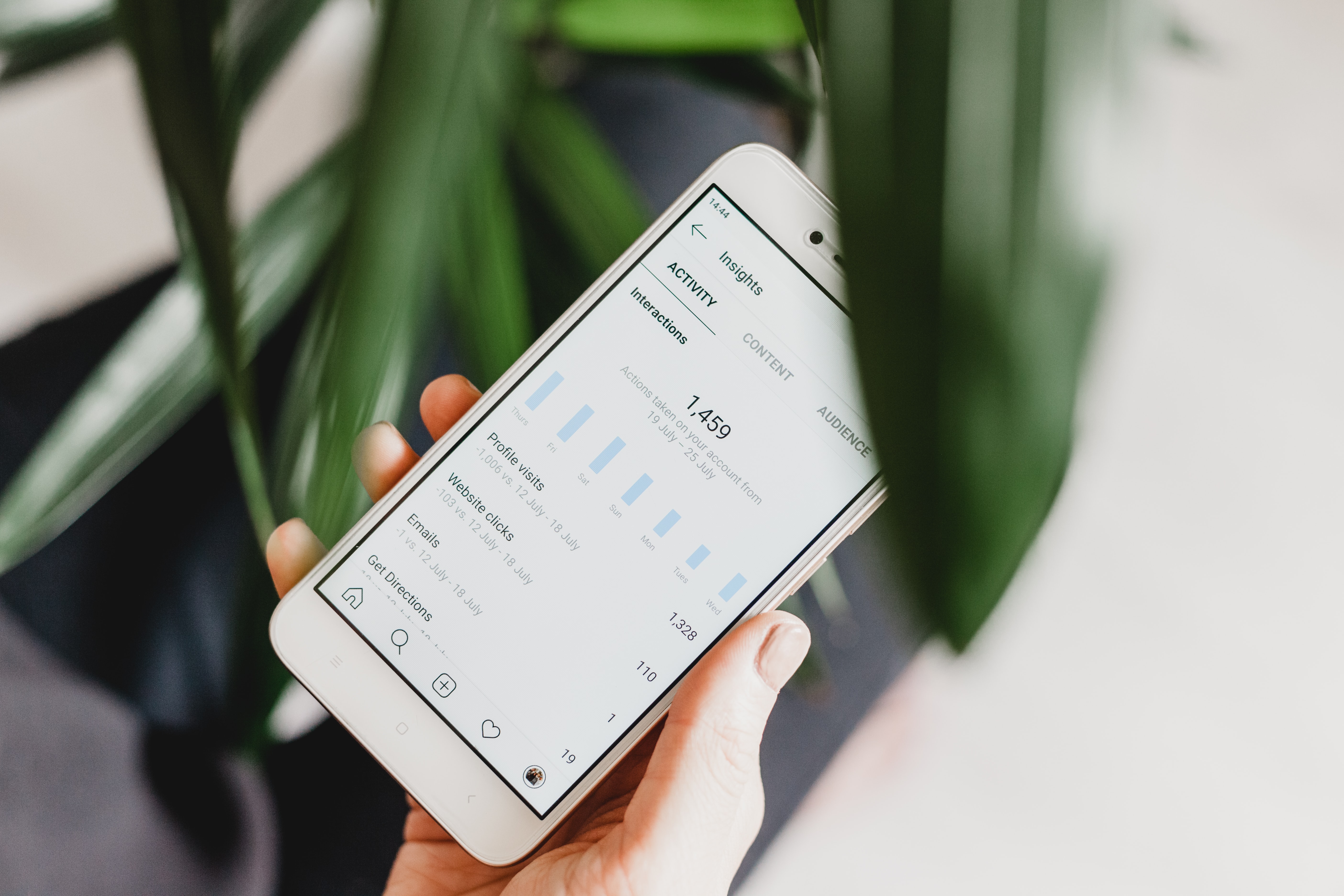 Drive Down Customer Acquisition Cost
Here, focus on comparing social media marketing costs to other traditional marketing efforts. When compared to other marketing campaigns to bring in new customers, social media marketing fares fairly cheap, which will ultimately drive down the cost of acquiring new customers.
Of course, there's social media ads - that come with costs - to generate new leads and boost sales but organic social media marketing is also an effective way to gain new customers. You could bring in your social media content creation services and how organic posting doesn't cost the earth - just the price of the work produced by you as the social media manager or agency.
Support Paid Social Marketing Efforts
This will then tie you in to talk about paid social marketing efforts. 
If the client already does paid social media ads - or have done so previously - explain why it's not a great look to just do sponsored posts. In order to truly reap the benefits of effective social media marketing, they'll also need other social media management services and tools to be successful.
Yes, social media ads are likely to bring in custom but backing this up with a strong social media presence will boost engagement, increase customer loyalty and build better relationships with their target audience. Stress the importance of long-term social media goals and how your social media management services will achieve them.
Build Authority
Talk about building authority and how your social media management services can aid that. 
Building a brand, having a consistent and engaged social presence, and being a fantastic source of knowledge for their target audience, social media marketing is a great way to become an industry leader in their field.
This is an effective point to raise as it'll help the client understand how they can compete with their competitors in their industry.
Offer Better Service
Social media = better service. 
If done with the help of a social media professional, of course. 
Your social media marketing services will help the client offer better service. With quality engagement work, social media gives the client another avenue to communicate with customers and target audiences, and makes it a top channel for customer service too. 
In fact, 78% of consumers are willing to buy from a company after having a positive experience with them on social media so offering another outlet for customer service via social channels can help boost sales, increase revenue and provide better customer satisfaction.
Be More Approachable
Brands and consumers have never been as connected as they are now. And that's because of social media.
Think back to a few years ago, if consumers had a question or complaint, they'd have to either trace through the website, enter the store or call up a business. These days, answers and solutions are only a direct message, comment or tweet away.
Social media - if done effectively by a social media manager - humanizes the brand and makes it easier for customers to connect with them. Having a voice and social media presence puts a human behind the brand and makes it seem more approachable. 
The social channels could quickly become one of the client's main communication channels because of this.
Build Relationships
Humanizing the brand via social media, becoming more approachable and being better connected with the target audience will help the client build better and stronger relationships with existing customers, potential customers and even other brands.
Sell Product or Services (When Appropriate)
Ultimately raking in business through social media is one of the main reasons why the client will want to invest in social media marketing. 
Nowadays, many of the platforms have made it easier than ever to prioritize selling on social media with various shopping features, and being the main hub for influencer marketing. 
Sure, social media can be a great way to skyrocket sales but it's vital that the client knows that your social media management services will work best when the strategy is set out to educate and entertain their target audiences too. 
Explaining that the client should only sell products and services in a timely and appropriate manner so that followers still remain engaged will score you points as you're confident and knowledgeable about social media best practices.
Recruit New Team Members
Over the past 12 months, over 80% of job seekers used social media to find a job, with Facebook and LinkedIn being the most popular choices for job seekers and job posters alike. 
Social media now takes the bronze medal when it comes to the platform people use to find jobs, just behind word of mouth and job boards. 
So, if the client isn't using social media - or to its best ability without your social media management services - then they're also behind the curve in their recruitment efforts too.
Even if a job seeker has seen the client's vacancies via another recruitment channel, chances are they're going to head straight to their social media accounts to try and gauge what the company is like. That's why it's extremely important to have a brand voice - it'll make the company a lot more attractive to not just customers but potential employees too!
How To Convince Clients They Need Your Services
The main point of your social media pitch is to convince the client that they need your services. To drum up success on this front, you should present social media marketing as a non-negotiable and discuss why the client should be on social media.
Explain Their Audience Lives on Social Media
Think of it this way - almost half of the world's population are on social media. It's most likely that the client's audience lives on social media. Depending on the type of business, the platforms may differ but they'll be able to reach their audience through social media marketing for sure. 
Drill the importance of being present on social media and how it's one of the best ways to reach their target audience.
How to Answer the Social Media ROI Question
The biggest question that you'll want to answer and probably the main thing that the client will want to hear is what they'll get back - in monetary value - for their social media investment. 
However, since you've not worked on the client's accounts, and especially if they've never really had a social media presence before, it's going to be hard to put an exact figure on it. That'll come from your work and measuring this through analytic reports. 
So, it's a tricky one to answer without getting started. In fact, it could be months before you can even put a ROI figure on it. 
What you can tell the client, though, is that social media return on investment has the potential to be high because of the low cost and investment compared to other marketing tactics and materials, but is an effective way to generate leads and boost sales. 
While you may not have a direct answer to the question - mighty impossible without working on the accounts - you could still back up your claim with facts and figures, like: 
Did you know the average business sees an ROI of $2.80 per $1 spent on social media marketing? 
You could even give the client a few examples of past social media work and the ROI that you've achieved. 
Explain the Value of a Social Media Presence
You'll need to explain all of the benefits of being on social media. After all, they're probably not going to be convinced that they need your services if they think that they're not going to get anything out of having a social media presence. 
This is where you'll bring in all of the points that you raised when explaining why they need to be on social media:
Look reliable and trustworthy

Build a brand

Boost brand awareness

Drive down customer acquisition costs 

Support paid social media marketing efforts

Build authority 

Offer better service

Build authority 

Build relationships 

Recruit new team members

Sell products or services
It's difficult to put any monetary value on all of these perks that come with social media management services - without analysis - but they can convert to better relationships, better service, better reach and better brand reputation, which for any business is invaluable. 
Show How Competitors Are Successful on Social Media
By bringing in case studies and examples of how successful the client's competitors not only gives a more personalized approach to the pitch but it: 
Shows them that you've done your research

Gets the message across that there target audience is on social media 

Is likely to convince them that they need your social media services to compete with their closest competitors
Show How to Measure Social Success
Creating and providing a social media strategy to the client is pretty pointless if you're not going to measure its success. 
To convince the client that you're the real deal, you know your trade and you're the best person/agency for the job, you'll need to discuss how you're going to measure their social media success. 
Sure, it's wise to hone in that it'll take time - social media success doesn't come overnight - but you also need to educate the client on exactly how you're going to measure success of your campaigns. 
Give some examples of possible goals to achieve and KPIs to measure them. 
Four key metrics to talk about: 
Engagement

Reach

Leads

Web traffic
Show How Social Ads Can Scale
Another door that having social media accounts opens for the client is the opportunity to create and reap the benefits of social media ads. 
Aside from reiterating the overall benefits of social media, social media ads can provide better scope for scaling businesses too - this is something that you'll want to mention in your pitch to convince the client that using your social media management services is a good move.
Social media ads can: 
Increase sales and therefore revenue

Better target a direct audience

Boost reach of social media posts/accounts, ultimately increasing brand awareness

Increase engagement 

Drive more traffic to your website 
With your skills and knowledge of social media marketing, your pitch - backed up by stats and figures and in-depth competitor analysis, and packaged as an answer to the client's problem - will be able to convince the client that they'll need your social media management services.