Related: 15 TikTok Statistic You Have to Know in 2022
These days, marketing experts use data analytics to boost their social media marketing strategy. Data comes in the form of statistics that can tell you important information like a specific age group's daily social media usage or most used platforms during a particular time period. 
Statistics are used to get a glimpse at what is really going on with social media users' daily activity. This information is so valuable in order to better position your marketing approach.
Let's take a look at some social media statistics and figure out how you can implement them into your social media marketing strategy:
How Social Media Usage Has Increased Over the Years
Social media has become essential for the growth of businesses as well as employment in marketing. Creating content for social media is an in-demand skill and there are full job titles dedicated to crafting and strategizing the best social media content for up and coming brands.
Because of this, social media analysts have seen a steady increase in usage. 
It's no surprise that in the years before and after the pandemic, social media usage has increased. According to social media usage statistics in 2020, Tiktok and Reddit have seen the most growth at 18.3% and 14.1% respectively. It's projected that by 2027, 6 billion people will be using some type of social media. 
Social Media Demographics
In January 2022, the worldwide social media user count was 4.62 billion and this continues to increase.
Social media users worldwide spend about 2 hours and 27 minutes a day engaged with their apps, with users in Nigeria using it the most at 4 hours and 7 minutes per day.
The age group who spends the most time on social media are females ages 16-24 at 3 hours and 13 minutes per day. 
Facebook remains the most widely used social media app with 2.9 billion users, while WhatsApp is the most favorite social media app, with 15.7% of users saying they prefer using Whatsapp over other apps.
Connecting with friends and family is the main reason why the majority of users log onto their social media apps. Just 17.4% say they use social media to support causes and voice their opinion.
Social Media Usage by Age 
One of the most important stats to know is which age group uses social media the most? Let's go through the most popular social media apps and how age plays a role in user count, usage and trends. Here are the social media usage statistics from 2021 and 2022 by age:
Facebook has a total of 2.9 billion monthly users which is still increasing to this day.
31% of those are between the ages of 25-34 while 41% of Facebook users are 45 and older.
Though monthly users continue to increase, the daily time each user spends on Facebook has decreased from 38 minutes to 33 minutes per day. Most younger users will opt to use TikTok or Snapchat instead of Facebook which attracts more of the Millennial crowd.
Instagram is not far behind Facebook with a total of 2 billion monthly users. Half of its users are under the age of 35. For Instagram, the teenage use of social media statistics in 2020 ranked third for overall apps used by teens.
In 2022, Instagram's teenage users accounted for 8.5%. 
Instagram has become the platform of choice for Gen Z in the same way that Facebook was the platform of choice for Millenials.  
38.5% of Twitter users are between the ages of 25-34 and 59.2% are between the ages of 25-49.  
Twitter shows consistency through the last few years in terms of user growth, however their users are getting younger.
The largest demographic of users who use Pinterest is between the ages of 50-64. This age group is the majority demographic at 38%. Gen Z "pinners" show an increase of 40% per year. 
The majority of pinners are middle aged moms with 76.7% being female, however male pinners are increasing by 40% every year.  
Since the birth of Pinterest in 2010, the number of users has reached 431 million. The beginning of the pandemic saw a 37% growth rate and has since continued to rise.
This pin board platform allows the user to discover visuals and photos that they can add to albums and curate their own mood boards, wish lists and galleries.
TikTok was first released back in 2016 but social media usage statistics show that the app gained expontential growth and popularity by age in October 2020, when it reached 2 billion downloads. Since then, it has continued to increase in usage 10x since 2021.
As it stands - in the US - 25% of TikTok users are ages 10-19 and 20% are ages 20-29.
Fun Fact! Almost 40% of Gen Z admit that they're directly influenced by products they see on TikTok.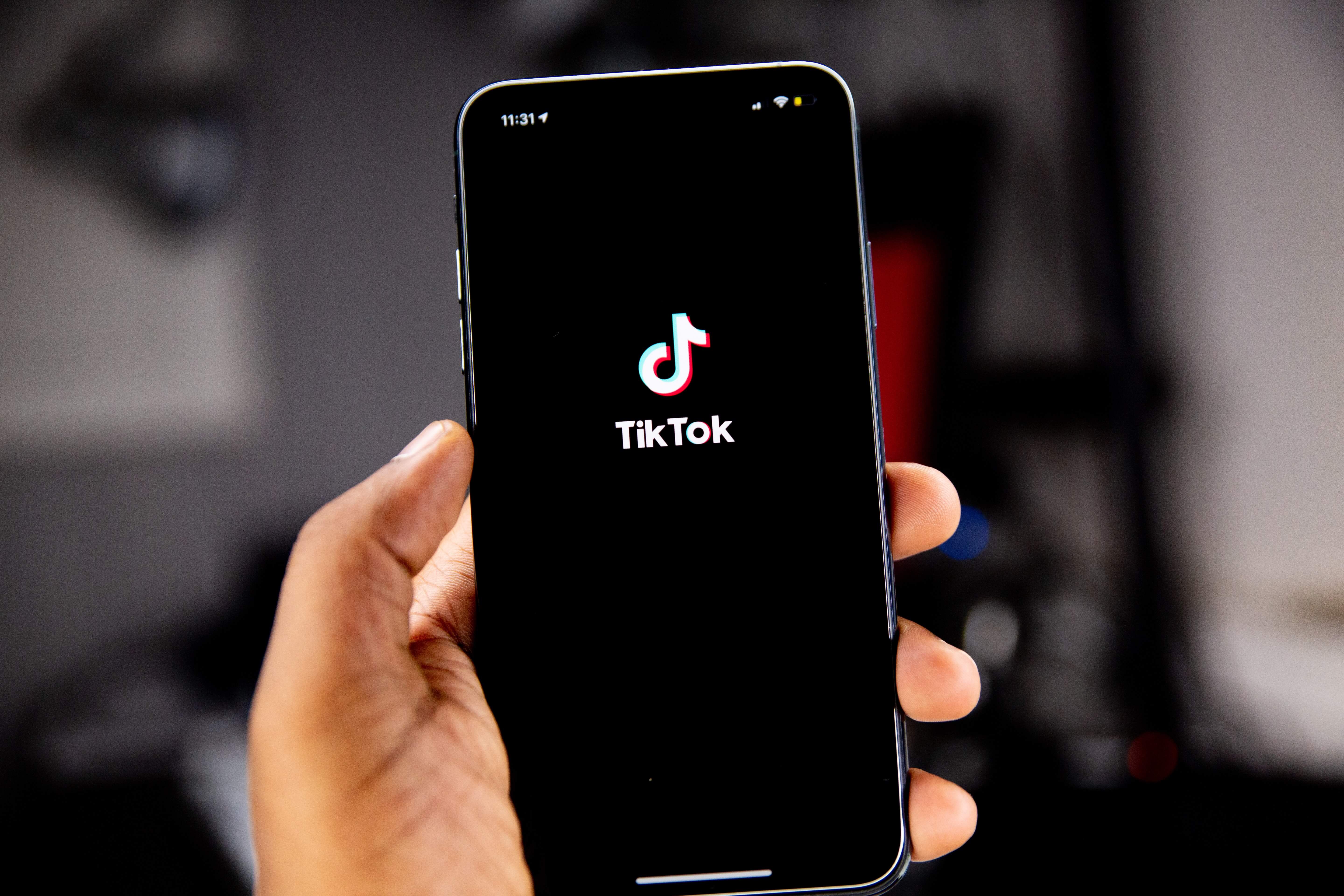 82% of Snapchat users are under the age of 32, with its largest audience consists of people between the ages of 18-24.  
In fact, social media users aged 18 and over are known as the "Snapchat generation" and prefer to communicate with snaps instead of texts.
You're never too old to snap! Social media statisttics suggest that the age demographic of Snapchat users fall on both ends of the age spectrum - with older users (up to age 63) and young, 18 year old users sharing their snaps. 
A statistic shows that 77% of Youtube users are between the ages of 15-25, and the group between 26-65 is pretty evenly distributed.
The video sharing platform hosts videos, short reels and even full Youtube series. 
All age groups use Youtube on a consistent basis whether it's for entertainment, to advertise their business or product, or for their own influencer platforms.
Youtubers mostly reside in the USA followed by India, then China. Youtube ads reach the farthest in the Netherlands, followed by South Korea, then New Zealand.
The video sharing app racks up a high daily retention of users, with 62% logging onto the platform everyday.
With most digital marketing shifting towards video these days, YouTube makes for a great long-term investment.
The largest group of LinkedIn users are between the ages of 25 -34. The second biggest user group is 18-24 at 20%. 
A statistic shows that 49 million job seekers use LinkedIn to search for jobs and 1 person is hired from the platform every 6 minutes.
Making up the majority of the current workplace, it's the Millennials, who use the platform the most. They use this to keep colleagues up to date with career milestones and to network with others.
LinkedIn is also known to be the top platform for lead generation, meaning it's a great platform for B2B marketers seeking an audience. 
Why Marketers Need to Know These Numbers
It's important to know your social media stats because these numbers can be used to inform your marketing strategy. Statistics can reveal things like audience behaviors, habits and projections. It would be much more difficult to access your target audience and experience what they see online without researching some statistics first. 
How to Use These Statistics in Your Marketing Strategy
It's great that you've taken the time to analyze your audience statistics, but how do you incorporate it into your marketing strategy?
Focus on where your audience is
Knowing your target audience and where they spend most of their time is hugely important. This will help you determine which platform(s) to focus on and will also help you get a sense on how to best reach them. 
Check competitors on each platform
By putting together a competitor audit you can compare stats from each platform and make a more informed decision as to which one to choose. 
By segmenting your customers into categories such as age, gender and net income, you can help to determine how and where to position yourself to reach this audience.
How MixBloom Works with Social Media Statistics
Statistical research is a big part of the MixBloom process and is one of the first major steps towards a winning social media marketing campaign. 
The MixBloom team compiles professional research from peer reviewed sources and then their experts analyze the information, implementing it directly into a strategy.
In order to know exactly what your users are thinking, MixBloom relies on objective information to get a thorough picture of the social media experience, then they can dive in and do their best work, creating custom top content for your business. 
To conclude, performing your own data analytics research almost always contributes positively to your overall scope and business growth. However, trusting analytics alone is not enough to give you a full picture.
Statistics are a good tool to use in tandem with a talented team of experienced social media marketing professionals like MixBloom who know how to navigate social media platforms and implement the farthest audience reach for your brand. So use both strategies and it will serve you well!