Thinking of hiring a social media manager? We don't blame you.
Of the 7.2 billion people on earth, 2.1 billion are active on social media.
Yes, social media is HUGE. If used the right way, it has the potential to take your business to the next level. However, using a platform with such a big reach also means getting it wrong can have horrible consequences.
It's no wonder so many founders are taking on social media managers (and teams!) whose only job is to make their social media accounts shine.
Read on if you want to know how a social media manager can benefit your business, and where you can find and hire the best talent.
If you already know you want to hire someone to manage social media for you, then skip further down the article to find out where to find a social media manager, how much is a social media manager, how two write a social media manager job description and more.
What is a social media manager?
A social media manager is someone who sources, creates, writes and schedules social media posts on behalf of your business.
What does a social media manager do?
Ok, so you know what a social media manager 'is'. But, if you do decide to hire one, what exactly will they get up to all day?
Every social media manager has their own way of doing things. However, their main tasks will be to:
Curate content
A large part of a social media manager's day-to-day tasks will be to create regular content to share on your social media accounts.
Whether that's articles, podcasts, videos or infographics, this should be a healthy mixture of original, curated, and promotional content.
MixBloom writers fill your content calendar with the perfect mix of original, curated and promotional content- without you lifting a finger!
Schedule posts
After they've got your content together, it's time for your social media manager to schedule your posts at optimal times throughout the week.
Many social media managers will use a scheduling tool like Hootsuite or Buffer to make this process a little easier. We talk a lot about the pros and cons of social media automation here.
Here at MixBloom we use Buffer to schedule our clients' carefully written social media content.
Manage the content calendar
A very important job for your social media manager is to make sure you always have great content ready to share every week.
They should be keeping track of all content drafted, shared and how each post is performing in an organized and regularly monitored content calendar.
Engage with followers/partners
Engaging with other social media users is really important. This not only gives you more visibility, but it also makes your brand seem more personable.
Your social media manager should be regularly commenting, sharing and responding to questions/mentions of your brand.
Monitor social media trends, news and best practices
Social media moves at a really fast pace.
In order to stay current, your social media manager will be constantly monitoring trending hashtags, viral news and any changing best practices in the industry.
MixBloom's social media managers and writers know exactly what works (and what doesn't) on social media. Check out our website to learn more about our services.
Review analytics and put forward a strategy
Your social media manager will keep a close eye on how your content is performing: i.e how many click throughs your blog post gets, the level of engagement on social media, how long the reader is staying on the page etc.
Based on this data, they should be able to analyze its performance, pinpoint where it could be improved and suggest a strategy to move forward.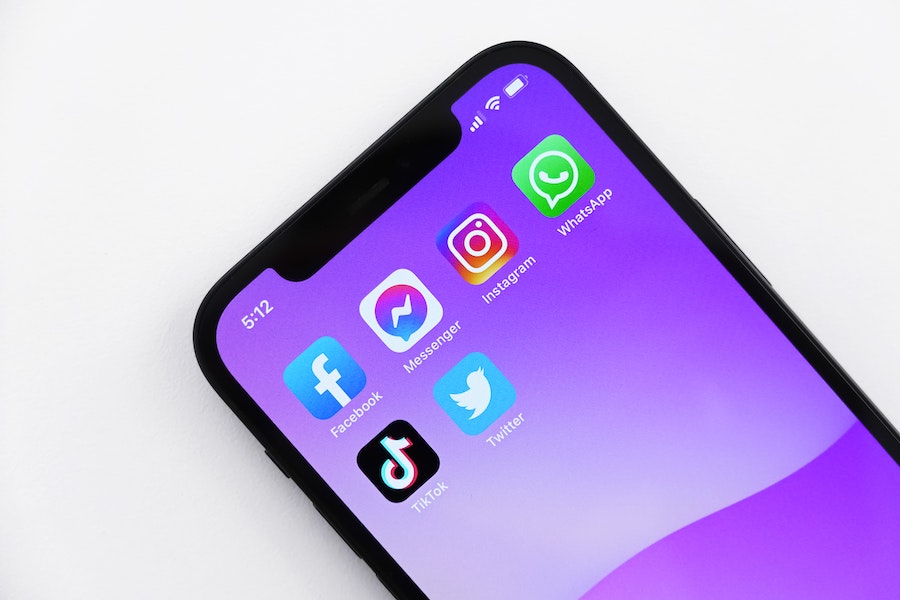 Why do I need a social media manager?
We know what you're thinking: I use social media every day. Can't I just curate and schedule posts myself?
Technically, there is absolutely nothing stopping you from running your own social media. The question is: will it produce the best results?
After all, you want to be feeling like this guy, right?
Let's get a little more specific. Having a social media manager allows you to:
Focus on your business
Running a successful social media account takes serious time.
Hiring a social media manager allows you to focus on the things you just can't hand over to someone else.
After all, that meeting won't go on without you, and that business plan won't write itself… oh and there's that never-ending list of emails popping up the corner of your screen.
…And breathe.
Stay ahead of trends
We've said it before, but we'll say it again. Social media moves at a ridiculously fast pace. If you want to be making any sort of noise, you need stay on top of trending hashtags, news, and events.
This requires checking different social media platforms and getting involved in conversations in your industry daily, or even hourly (yes, hourly!)- something you probably don't have time to do yourself.
Abide by good social media practices
You may be a regular social media user yourself, but do you know how many hashtags see the best engagement? Do you know what images drive more shares? Did you mention/tag the author in your tweet?
When it comes to social media, there are a lot of "best practices" to remember. For a social media manager, though, this (should be) basic stuff.
Want to make sure you've got the right social media manager on board? Check out our post on what mistakes to avoid when outsourcing your social media. 
Maintain consistent branding and tone
One of the he benefits of having a social media manager run your accounts is that they'll establish your brand's tone and, most importantly, maintain it.
Whether that's through your style of writing or type of images/content, your social media manager will make sure anything shared to your accounts are on-brand and relevant to your followers.
Post regular, high-quality content
If you've already tried it, you know how time-consuming sourcing and creating high-quality content on a regular basis can be.
When you're trying to manage it on your own (as well as run your business), it's kind of inevitable for there to be gaps in your content calendar. Having a dedicated manager to do this for you, however, means no content gaps, and no bad quality posts.
With MixBloom, your content calendar is never empty. See for yourself with a free consultation.
Increase engagement
Abiding by social media practices, keeping consistency and sharing great content can only equal good stuff, right?
If you have a skilled and experienced social media manager, it will only be a matter of time before you start seeing more shares, likes, comments, and follows.
Track performance and implement growth strategy
A big mistake founders make when running their own social media is to post content and hope for the best. For your social media to be really successful, analytics and strategy are essential.
Having a social media manager ensures that all content is carefully tracked and later optimized for best results.
Do I Need a Social Media Manager Near Me?
Whether or not you need a social media manager near you will depend on a few things, such as the type of business you own and your budget.
Why you should hire someone near you
Here are the top reasons why you might hire a social media manager who you could meet in person:
You need photography and video for your business
If you are selling specific physical products, such as clothing or jewelry, your social media should be sharing photos and videos of your products themselves.
You will need a social media manager who can visit your business to snap those pictures or film those videos for social media content.
You have the budget to pay for this
A social media manager who works with you closely in meetings, events, activities, or for special projects will come at a higher cost.
You should be prepared to pay for the additional cost of travel, equipment, and time needed for their services.
You need or want to meet in person
Despite the pandemic teaching us the possibilities for remote collaboration, not all of us feel we do our best work together virtually and prefer meeting up and discussing matters face-to-face.
Plus, you may simply not feel comfortable enough in employing someone to work on your brand remotely.
In this case, you will want to find a social media manager in your area.
Why you should hire someone remote
If you don't feel you need to have a social media manager near you for any of the reasons above, take advantage of the benefits that come with hiring remotely!
They are cheaper and easier to find
Hiring remote expands your pool of options for talent to a global level, and you will have a better chance of reaching someone you truly admire and will work well with.
There is no commute involved, and the work is more straightforward since you will have to agree on what work is expected of them from the start. This makes them more affordable for you.
A remote social media manager means less of a commitment
Working remotely allows for more flexibility and you can give as much attention to your social media as you wish.
You can be more direct about what you need from the start, optimize the time you spend managing their work, and scale up or down the tasks you require.
An agency can serve more of your needs
If you are interested in other digital marketing services, the agency behind your social media manager can help you in expanding you with other services such as blog writing.
You can start and stop work easily
Remote social media managers or agencies are flexible and accustomed to seeing clients come and go.
If you want to pause content creation, or aren't happy with the work being done, a remote arrangement makes it easier to pause your contract, or end your work contract and seek someone else, with less weight on your shoulders.
Before you start looking for a social media manager, ask yourself…
Convinced you need a social media manager? Great!
Before you do, though, ask yourself the following questions about your brand and social media goals. This should make finding and hiring the perfect social media manager a whole lot easier.
What are your objectives?
When you hire your social media manager, the first question they will ask you is: what are your objectives?
When this happens, you want to have a clear idea of where you want your social media to be in the next 3 months, 6 months etc.
Do you want to be sharing original content daily? Do you want thought leaders in the industry to be sharing/commenting on your posts? Maybe you want to appear in trending hashtags/industry events/news?
Make sure you set realistic, actionable goals. For example, to 'go viral' in a months' time or 'get more followers' isn't a very clear, or constructive, target. The more specific you can be, the easier you make it for your social media manager to succeed.
If it's actually a podcast you want to launch and promote, consider working with a podcast consultant.
Where are you in your social media life cycle?
Are you just starting out? Or do you already have a loyal following? Your strategy will look quite different depending on these two stages.
For example, if you're just starting out, you're probably going to try and build your following by liking and sharing other people's content, getting involved in trending threads and following relevant people in your industry.
On the other hand, if you already have a following, you'll want to find out which content is working really well and retarget those engaged followers.
What makes your brand unique?
With so much noise on social, you really have to find a way to stand out. A good way to do this is to find your niche and stick to it.
What makes your business unique? What tone, style and content suits the brand image you want to portray? The idea is that your followers will be able to identify your posts at a quick glance.
You want to be able to communicate this really clearly to your social media manager, so they can start creating brand-relevant content from day one.
Wherever you are in your social media journey, MixBloom's social media managers work with you to achieve your social media marketing goals.
MixBloom is the easiest way to hit the ground running with a talented social media manager assigned to you within minutes of you signing up.
Where to find a social media manager
Once you've got a good idea of where your social media should be headed, you can start searching the internet for social media managers.
This can sometimes feel like you're searching for a needle in a haystack. However, if you search in the right places, someone will eventually stand out.
Here are some of the best places to find top talent:
Social media groups
Social media groups are great place to ask for recommendations.
Whilst freelance sites can be great (discussed more below), we've found tried-and-tested managers in your industry can be invaluable-and save you time and money in the long run.
Join your industry's groups on Facebook and LinkedIn and reach out to your fellow entrepreneurs. Who are your competitors/other people in your industry using?
You could also post on your own LinkedIn account/LinkedIn business page that you're looking for someone. LinkedIn normally connects you with great talent.
Look at other brands' social media
Are there any brands you think are smashing their social media? Maybe you really like their approach/tone of voice/use of visuals?
Ask them who runs their handles. It may be that their social media manager works freelance and is looking for a gig. If they're not, chances are they'll know someone who is.
Job boards
We've mentioned job boards before. They can be great. However, a certain amount of luck is involved.
As many sites aren't fully vetted, there are people out there that exaggerate (or make up!) some of their experience.
Make sure you interview your candidates thoroughly and check up on their experience. It may also be a good idea to ask them to write a few posts for you as part of the selection process. We'll go through this in a little more detail in a bit.
In the meantime, here are some of the most popular freelance job sites you should start with:
How to hire the best talent
Once you've chosen your platform, it's time to start hiring!
There are plenty of talented social media managers out there. However, they're not always that easy to find.
Truth is, you won't know if you've hit the jackpot until they get to work. But don't despair! There are a few things you can do to attract the best talent:
Write an awesome job description
A detailed, well-written job post will help you attract to the best candidates.
This is your chance to sell your business to your ideal social media manager. Why should they work for you? How will this job benefit them?
A social media manager job description should include:
• Outline of the job
• Daily tasks
• What skills you're looking for
• Any particular benefits
Your job description is also a good way to make sure people applying know exactly what they're getting themselves into.
Bonus: check out our social media manager job description template, it's free!
You don't want a scenario where the candidate has completely misunderstood their role/what your business is/what your goals are.
Remember: make your job offering sound exciting! The key to hiring the most engaged candidates is to sound enthusiastic and positive about your business and the role.
Make a shortlist
Once you start getting flooded with applications, you'll need to narrow down your shortlist.
As with any hiring process, it's always hard to know whether you've found the best talent until you see them in action. However, here are some qualities you should look out for in their CV/cover letter:
Are they creative?
Social media managers must be able to approach any situation with tons of creative juice. How would they approach your social media to make you stand out?
Do they understand social media for business?
It's one thing being an avid social media user, but do they understand metrics, strategy and goals?
Can they manage a team?
Once your social media starts to grow, you'll want your manager to take the reins on organizing writers, coordinating news/events, and making sure all leads are followed up.
Are they organized?
Managing a social media strategy takes serious organization. Can they keep your content and scheduling calendar running smoothly?
Ask the right questions in interview
Even if you're convinced you've found the perfect social media manager, we always recommend scheduling a quick skype or face-to-face interview.
Here's are some of the questions you should ask to get a better feel for your candidate:
How do you stay on top of social media trends/best practices?
Your candidate should have a solid understanding of what those trends and best practices are right now, and how to monitor them. See if they're aware of the tools out there to help them do this.
Which channels do you think would work best for our business?
This will not only help you see if they've done their research about your brand, but will also demonstrate if they understand each platform.
What would be your first steps to growing our audience?
Don't expect a full strategy here, but more of some general tactics such as focused hashtags, keywords, quality content, mentions etc.
Look out for candidates who really focus on reaching your target audience, rather than just getting followers.
Pro tip: why not put them to the test and ask them to write a couple of posts for you as part of the application process?
Key takeaways
Having a professional dedicate their time and attention to your social accounts really is key for getting the most out of social media.
There are plenty of avenues out there for finding and hiring a social media manager. It's just a case of having clear objectives, writing a detailed job post, and asking the right questions in interview.
For today, brainstorm your objectives, branding and current social media status. Where are you in your social media journey and where would you like to be in six months' time?
Once you have these objectives clear in your mind, you can then set out to find your perfect social media manager.