For anybody trying to grow their business, LinkedIn is the number one platform to do so. From making vital connections to benefit your company, to keeping your eye on competitor activity, or even developing your personal branding, LinkedIn is the ever-growing hub for all things business. As the year comes to a close and we find ourselves reflecting on our professional achievements and goals, there's no better time to take a look at some of the most important LinkedIn statistics of 2022 before hitting reset come January. 
Related: Top 8 Growing Social Media Platforms in the US
The Number of LinkedIn Users
While the popularity of the platform has only seen major growth in the last few years, since 2003, LinkedIn has slowly but surely grown to a network of 810 million users. That's 810 million employers and employees across a whole wealth of businesses and companies, all connecting, sharing, and developing their businesses.
Despite LinkedIn's number of users being modest in comparison to other social media platforms with billions of users, as a business owner or professional, there's no better platform to benefit your business and expose you to the many potential opportunities that sit on the app.
What Does the Age Split of LinkedIn Users Look Like in 2022? 
As it stands, millennials dominate the business social platform over any other generation, with over half (60%) of LinkedIn users being between the ages of 25 and 34 - with most of these young professionals only recently finding their footings in the world of business, LinkedIn has been the perfect place to do so in an age of online networking.
However, as more young individuals and post-graduates look to kick-start their careers, over the coming years Gen Z may begin to dominate the platform.
How Quickly is LinkedIn Growing? 
Established in 2003 and ending its first year with 150,000 sign-ups, LinkedIn has had several years to establish itself. Despite seeing a much steadier line of growth than other competitors, LinkedIn's engagement is unrivalled with a recorded 15.4 billion sessions in Q2 FY22 alone!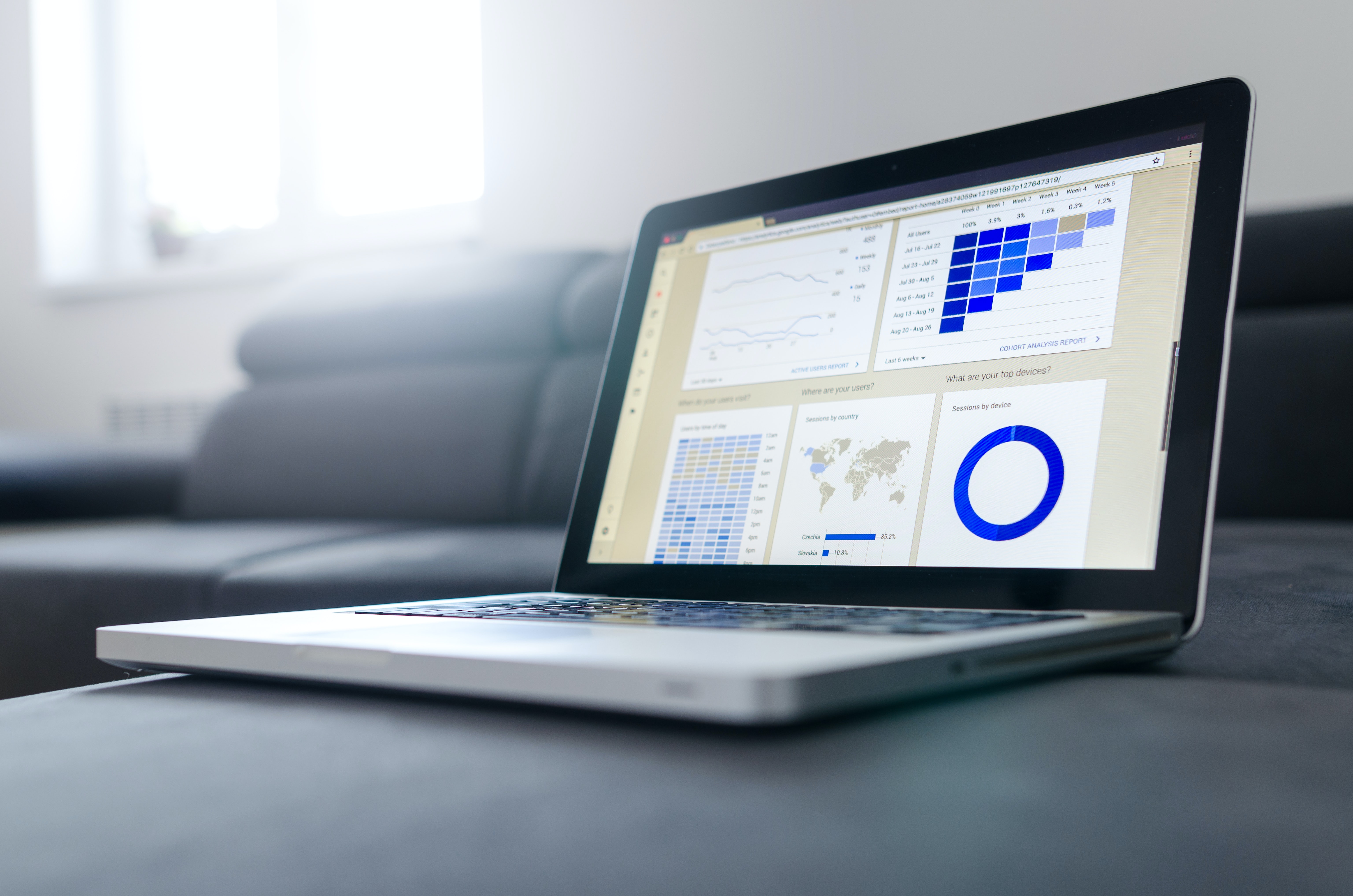 Which Countries are the Top LinkedIn Users?
With over 185 million users, the US makes up a third (33%) and the biggest proportion of LinkedIn users. Home to Microsoft founder Bill Gates, the US also flies the flag for the most followed personal account on LinkedIn, as Gates has a grand total of 35 million. 
LinkedIn Users by World Region
There are over 200 countries currently using LinkedIn, a quarter of these being in Europe, the Middle East and Africa. Over a quarter of users are in the Asia Pacific, and a significantly smaller proportion of users are in Latin America. 
LinkedIn's Most Influential Demographic
For those scrolling the app each day, hashtags allow content to be tailored and streamlined to each individual, with this in mind '#India' has 67.6 million followers - the most hashtag followers on the app. Despite making up a smaller proportion of LinkedIn's users, there's more to say about how effective the world of Indian marketing is.
Gender Split 
With 'man' and 'woman' as the only gender identification options currently available on the platform, the gender split is much vaguer on LinkedIn than on other social media apps. However, there is currently a larger proportion of individuals identifying as men (57%) than women (43%) on the app. 
As you would eventually expect to see a much more varied split over time and after more considered inclusivity, the current network dominated by males may transform into something much different. 
What are the Most Followed Companies on LinkedIn?
When it comes to branding, there are a handful of big names that are instantly brought to the forefront of our minds universally and when it comes to LinkedIn, it looks like there are no exceptions. Google trumps all other brands, including LinkedIn themselves, and is the most followed company account!
Despite Amazon and TED Conferences getting a mention at the top spots, it's very clear that Google has a major pull and influence on businesses - from how to crack the algorithm, to becoming a partner, Google connections will always remain vital in the world of business and operating successfully online. 
People Using LinkedIn Job Search
LinkedIn's Job search feature has quickly become one of its most appealing and effective assets, allowing employers to advertise and potential employees to apply. Enabling you to view someone's professional history, achievements and interests in an instant means it's no surprise that 49 million people use the feature each week.
The Success of LinkedIn Job Search 
An impressive 77 job applications are submitted every second on the app and of these, 6 people are hired every minute. With this in mind, it's evident that LinkedIn works effectively when it comes to job searching and recruiting, making a process that was once traditionally long and drawn out, much more efficient. 
The Number of Companies on LinkedIn
While utilising personal profiles is vital for business professionals, company accounts allow businesses to market themselves and share activity with fellow businesses and industries. 
There are currently 58 million companies on LinkedIn taking advantage of the platform's functions and consequently building momentum around their company's activity and ethos. For any business that hasn't joined the platform, setting up your company account is a must for 2023. 
Content Marketing Organic Results
Despite being a relatively small platform in comparison to giants such as Facebook, LinkedIn sees the best conversion in organic results, say 77% of content marketers.
As LinkedIn creates a network of people and services tailored to exactly what you want to see as a business owner or professional, it's no surprise that this delivers more organic results than any other avenue. Cutting out middlemen or completely unengaged users, LinkedIn is by far the best place to focus your content marketing efforts. 
How a Complete, Active Company Account Impacts Engagement 
Doing the bare minimum on LinkedIn won't wash with users, as those with complete company accounts and a steady stream of activity tend to secure 5x the page views of other incomplete, inactive accounts - this consequently leads to 11x the clicks per follow! 
How Frequent Posting Impacts Engagement
The benefits of being LinkedIn savvy don't stop there. Company accounts that post weekly see 2x the engagement of other accounts. From company updates, new hires, to client wins, a simple post per week will ensure people are engaging with your company's LinkedIn and could lead to some impressive conversions.
If anything, this highlights that those businesses not putting their all into LinkedIn content and activity will undoubtedly see an improvement in engagement by stepping up their LinkedIn game in 2023.
The Success of LinkedIn Ads
Like most other social platforms, the rollout of ads seems to evolve continuously as companies increasingly opt to invest in targeted advertorials. While other platforms have a greater reach, it still seems that LinkedIn beats them all, with over three-quarters (79%) of content marketers reporting that LinkedIn produces better results.
So, for those looking to take the plunge and invest in advertising on socials, LinkedIn is the number one platform to do so confidently.
LinkedIn is evidently the number one platform when it comes to growing and developing your business or professional network. However, the benefits that come with knowing the platform and taking advantage of its functions will dramatically increase your success on the app, even more so than bigger rival platforms.