Online and social media businesses are soaring to new heights these days, with more and more people taking the leap to online entrepreneurship in a bid to escape the 9-5 rat race and become their own boss.
Is that you?!
You've probably heard of tens and hundreds of models - all able to help you scale your social media business - but one that isn't fully understood yet is drop servicing. 
Steadily gaining more exposure, drop servicing is on the incline. If you've never heard of it, or if you only know a little about it, you're in the right place.
In this article, we're going to introduce you to the concept and guide you on how the drop servicing process can complement your online business and digital services.
Related: 10 Best White Label Social Management Software for Agencies
What is Drop Servicing? 
Drop Servicing - also known as white-labeling - is a highly profitable business model where you sell a service that's actually completed by someone else.
Essentially, you're not carrying out the service yourself (though you're still getting the money for it!) but instead you outsource the work to a freelancer or white-label agency who will provide the service for a lower cost than you charge the client. 
Yes, you get to pocket the difference! Using drop servicing platforms is one of the most current trending ways of making money and passive income online.
You can either choose to be transparent to your clients about the drop servicing process you have in place, or you can keep it schtum because you can brand the work and services as your own. No one has to ever know!
It's exactly the same concept as dropshipping but instead of products, you're reselling online services. 
The Benefits of Drop Servicing for You and Your Customers
The best thing about drop servicing is that this model is mutually beneficial to both you and your customers - it's a win win! 
Benefits for you:
1. It's a high profit business model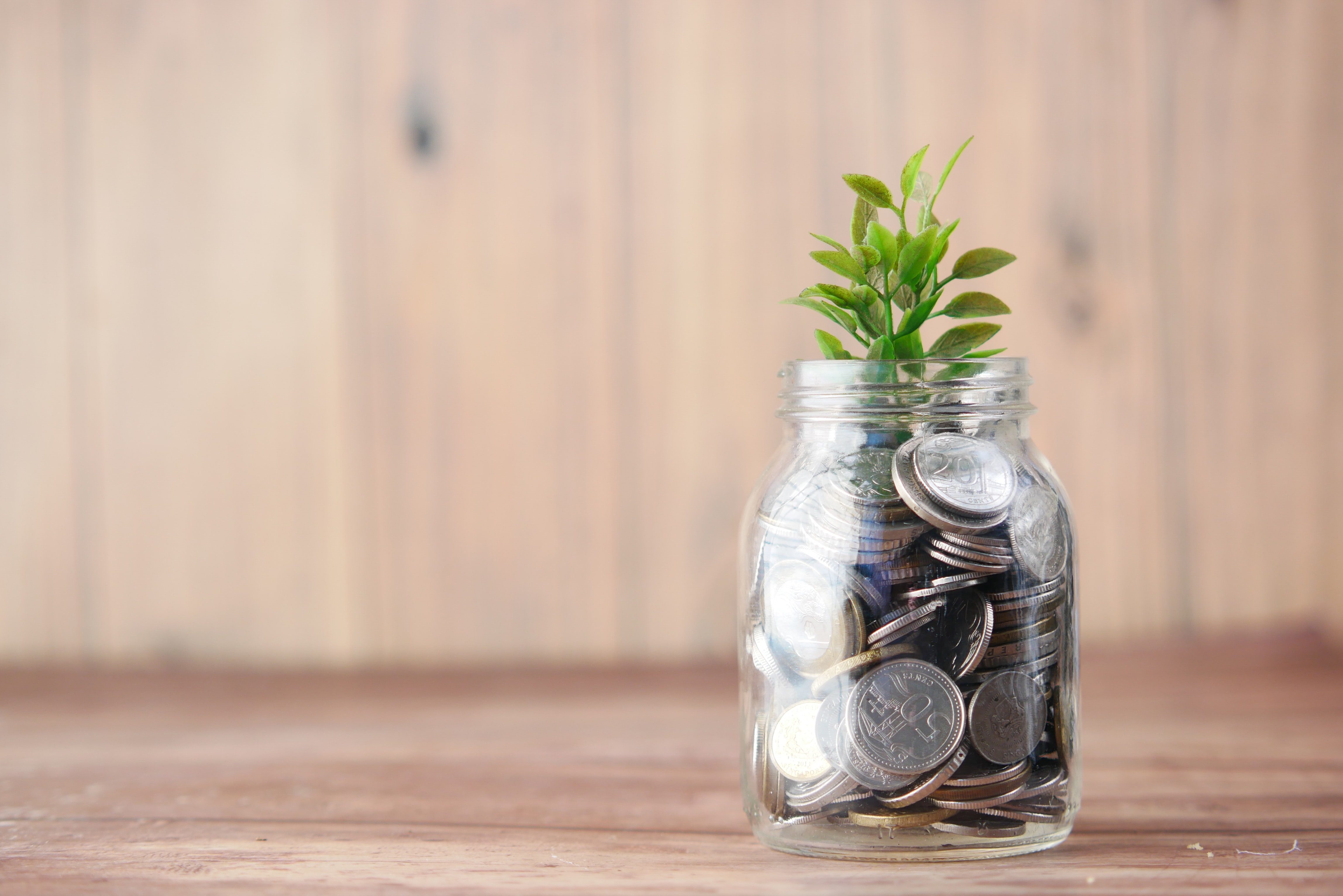 Drop Servicing - if done strategically - will almost certainly make you a profit. Think of it this way, you're in complete control of your packages and who you get on board to deliver those services. So as long as you always package your services at a higher price than the costs of the freelancer or agency you work with, there's always going to be profit to be made. 
You can then reinvest the money you've made from dropservicing back into your business to grow it even more.
It's also worth noting that you don't actually need much capital to start dropservicing either -  the entry barriers are fairly low!
2. It saves you time
When running a business, time is precious. Having someone else take the work off of your hands will free up a lot of your time so you can spend it focusing on other areas of the business. 
Sure, you'll have to spend some time being the middle person between the client and the freelancer or agency but you don't have to get your hands dirty with the execution of the services, which takes up a bulk of time. 
3. It helps you to scale your business
If you always find yourself running near or at capacity, drop servicing could be the best solution for you.  
Because it'll save you time and make you money, drop servicing enables you to be in a position to scale your business. 
You could offer more services (even ones that you're not personally qualified for!) or branch out into different fields. One of the best perks about it is that you don't need to hire a team in-house to do it either,  so you don't have to worry about paying people a salary or offering any employee benefits.
Ultimately, drop servicing could mean bagging more clients and earning more by doing less with minimal investment.
4. You need minimal skills or knowledge to get started
As well as money barriers being low to get started, the qualification barriers are too - you don't need to be an expert to get started!
However, while anyone can start dropservicing, we'd always recommend that you have some familiarity with marketing, sales and the services that you offer - running a business isn't always a smooth ride! 
Remember you're going to be the liaison between the client and the freelancer or agency so knowing your stuff is always going to put you at a better advantage.
Benefits for the customer:
1. Speed of service
Most drop servicing businesses have multiple clients with only a small number of people running the ship so often will only dedicate a certain amount of time to a client per week. 
Hiring a freelancer or agency to complete the work will help you deliver the service to the client in a much quicker time. As an agency owner, it's so easy to get into the habit of doing everything yourself but sometimes this means that clients are waiting longer for their services - by drop servicing you'll have the time to manage the projects without doing them, and ensuring that work is always completed in good time. 
Speedier service means happier clients, and happier clients are more likely to be loyal clients and keep coming back to you for more.
2. They get quality work
You're always going to strive to produce quality work but when time is off the essence and the pressure is on, things can slip through the cracks. 
Drop servicing takes the pressure off of you and gives it to someone that can dedicate more time (and sometimes more expertise!) to the work. As you're going to be the one to check the work before it's delivered to the client, you can always ensure that the client gets the best possible service. 
After all, presenting high-quality work to your clients is what's going to maintain or improve your reputation.
By finding the best freelancers and agencies to work with, the high-quality work is what's going to get you a good reputation so searching for the best freelancers and agencies to work with is going to be super important (more on that later in this article!).
How Drop Servicing Works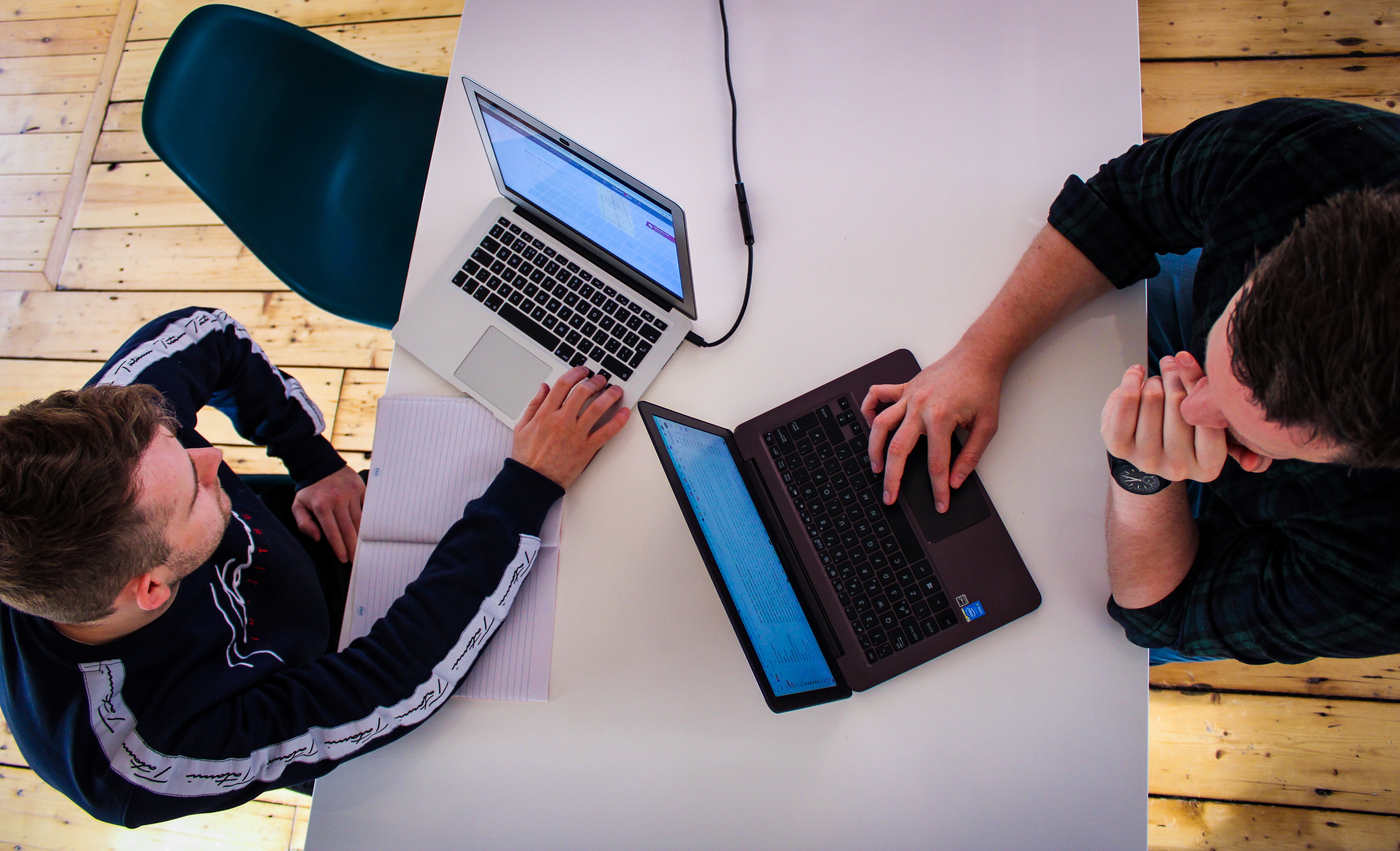 While drop servicing is a relatively simple concept, success is not going to come overnight - you'll still need to work hard to build your dropservicing business.
Here's the drop servicing process:
Step 1 - Choose your niche and the services you're going to offer
First, you're going to need to define which services you want to focus on and offer. Drop servicing can work for a lot of services but the model is most popular with digital services, such as social media. 
You'll need to think about the packages you're going to offer too - ie: how much service you're going to give for a price. The initial price you have in mind might change further into the process but it's always wise to do thorough research and work out an ideal pricing structure.
Step 2 - Build your website 
Your website is important - it's most likely going to be the main hub for potential clients to check you and your services out. 
On here, add your services and other information that a potential client would need to make them choose you over anyone else. Add testimonials and work examples to boost your social proof, and contact information for them to easily get in touch about your services.
Drop servicing can sure be a low-cost business model but a website can be an expensive investment. If you're not in a position to have a professionally-made website just yet, why not have a go at making one yourself? Tools like Wordpress and Wix are great to build a basic (but good enough!) website for you to get started.
Step 3 - find good freelancers, fulfillment agencies or contractors to carry out the services
Once you've established your available services, it's time to get searching! You're going to need to find reputable people or agencies with sufficient experience under their belt to outsource the work to. We'll go into more detail on ways you can find the perfect freelancer or agency to work with later on.
Step 4 - Determine the price of your services
It's good to have the prices of your services set at the very beginning so that you can plan and budget your business accordingly. But, this could all change once you find the right freelancer or agency to work with, depending on the price of their freelance services.
You'll need to adjust your service packages and pricing to make sure that you're getting the profit you want out of drop servicing.
Step 5 - Promote your services 
We live in a digital world and with that comes a crowded market of agencies shouting about their digital services. To keep up and stand out from your competitors, you're going to need to market your business and its services to help you find and close clients. 
Social media marketing, PR, paid social media advertisements, word of mouth and networking are just a few of the ways you can promote your services. 
When you start getting clients, you'll have a bank of people you can go to for testimonials and reviews, so you can continue progressing with your marketing efforts as you go on - it's a marathon not a sprint!
Step 6 - Outsourcing the work 
So you've found your contractors and the client is on board, it's time to pass the work over. 
Remember you're going to be the liaison between the client and the freelancer or agency so it's always handy to keep communication clear and regular.
Step 7 - Approve the work completed
Before you deliver the work to the client, the freelancer or agency will deliver it to you. It's then your job to check the work thoroughly to ensure that it follows the brief requested by the client and is high-quality. 
You'll need to make sure that you're 100% happy with the work produced before passing it on to the client - it's your reputation on the line so it is ultimately your responsibility to make sure that the client receives the best work possible.
Examples of Common Types of Drop Servicing and How They Can Be Beneficial 
Drop Servicing is all about reselling digital services, and with the rise of digital there are plenty of services to choose from.
Digital services you may consider:
Social media management

Graphic design

SEO

Writing

Web development

Video creation
Let's focus on social media. Did you know you can launch your social media marketing agency in as little as 5 days with the help of a white-label agency, like MixBloom?
We specialize in content creation for digital agencies who want to offer white-label social media content services without having to grow their team and invest in expensive software.
Agencies like MixBloom act as an extension of your team, providing top quality services so you can take the backseat when it comes to social media content creation - allowing you more time to focus on other areas that will grow your business. 
The digital landscape is flooded with freelancers and fulfillment agencies but it's vital to find good and reputable ones - like MixBloom - so that your social media marketing agency sticks around for the long-run.
How to Find Good Contractors, Freelancers and Reputable Fulfillment Agencies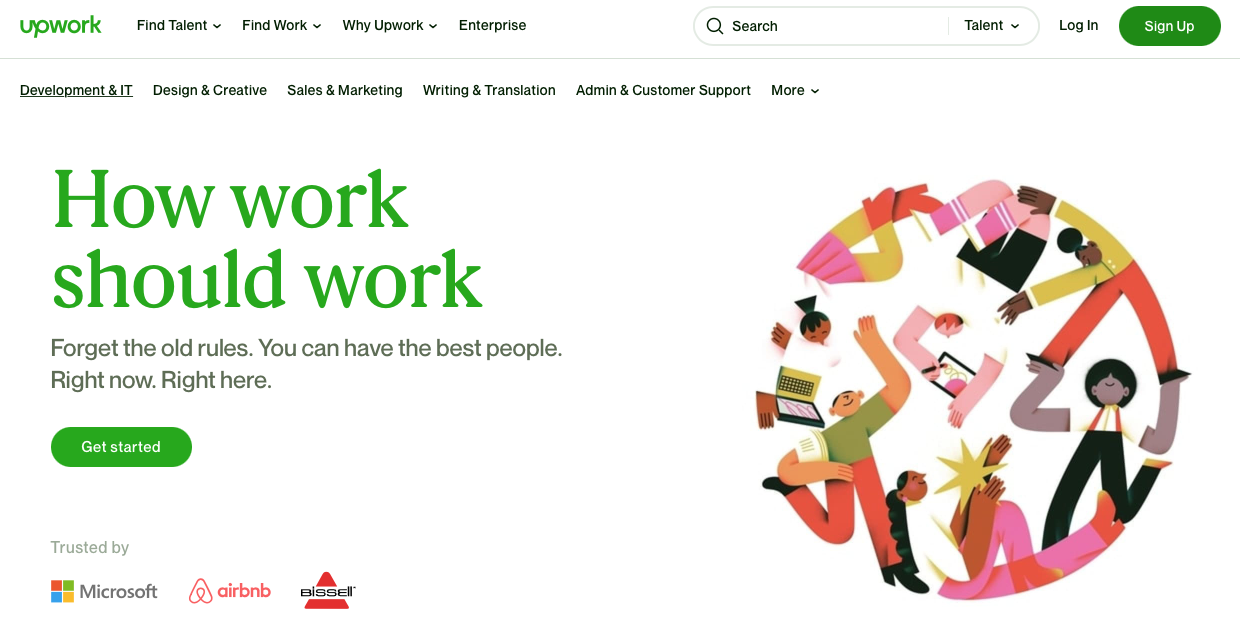 Finding talented freelancers and reputable white-label agencies is key. Your reputation is at stake so you're going to need good people to carry out the job.
Thanks to online and remote services becoming increasingly popular, there are plenty of places to look for talented professionals.
Hiring freelancers and fulfillment agencies is going to take time and patience. To get the right person for the job, you need to search, screen and select before you can hire.
Hiring fulfillment agencies has never been easier. You're just a few clicks away from finding a fulfillment agency to deliver your services.
A good place to start is by searching for white-label agencies. Choose a selection of them, read their website, check out their work examples, explore their social media profiles, look at their reviews and make sure their values are in line with yours. If their online presence is in order, they have a good reputation and can prove that they provide top quality services, then you're on the right track. 
Remember to delve into their pricing structure - most are transparent with this on their website - so that you know if this will work for your financial goals.
Good white-label agencies will offer a free trial so you can try before you buy - this is a great way to build a relationship with the agency and find out if they're up to the job, all risk free.
Take MixBloom as an example. Our packages are readily available on our website so you know straight away if our prices are in line with your pricing strategy. You can check out our reviews to get a better understanding of what we do and who we do it for, and if you like what you see on our website, you can then book a 14 day free trial to test us out.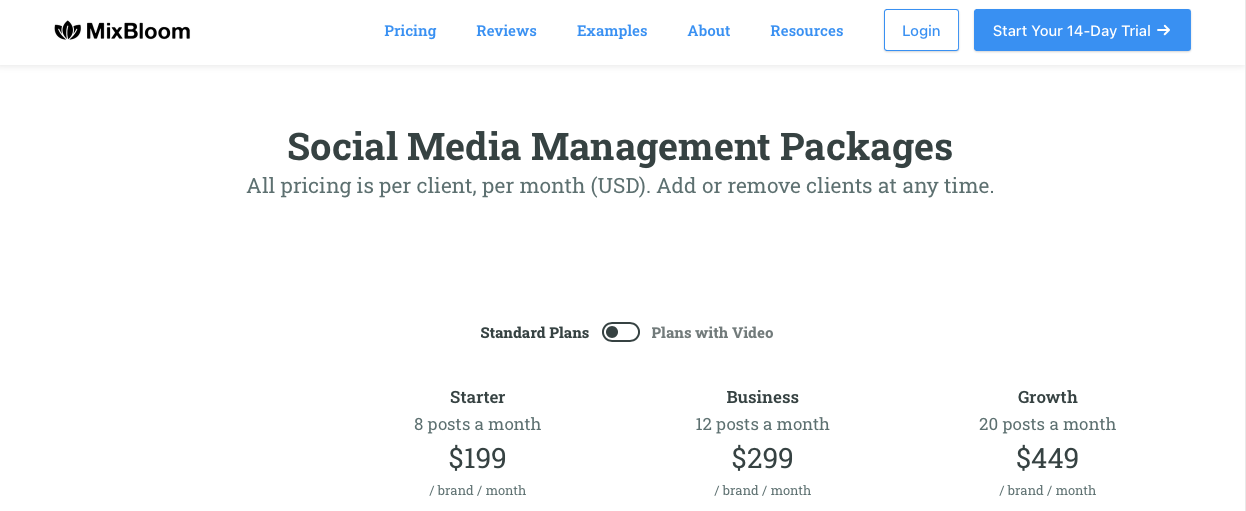 These are all things you need to look out for when finding a reputable provider.
It's a little different when it comes to hiring freelancers and contractors - you're going to need to search in different places.
Do you already have a network of people in the sector? Use this to your advantage. Ask the people you know if they would recommend anyone - that way you're getting potential candidates that have proven themselves to the people you trust. 
Reach out to them and ask to see a portfolio of work, and remember to ask for their rates! 
Another tip is to check out freelance platforms like Upwork, Fiverr and Freelancer. These are essentially a marketplace to find freelancers in digital services. 
Create an account, write your ad explaining what the role is, and let freelancers come to you. They'll be able to send you a proposal expanding on why they're the right fit for the job - you can then look at their profile, see their reviews and invite them to interview. 
You can set a budget for the project, and the freelancer can disclose their rates before applying. 
Try social media platforms too! Social media has quickly become one of the most popular ways freelancers find work so promoting your roles here is likely one of the best places to find them. 
How to Pick a Price When Reselling Services
Picking a price when reselling services can be a tricky part of the process. 
Thorough research into the digital services you're offering is important. 1) to make sure you're not overcharging, so you can compete with other agencies and 2) to make sure you're not undercharging so that you make a profit and achieve your business goals.
For drop servicing, it's always going to go back to the freelancer or agency you hire and their prices. Their prices should be lower than what you're going to charge the client. 
Once you've got the cost of the freelancer or agency, you should then put a profit margin on your packages - basically the lowest percentage of profit you would like to make from your services. 
Work this out and if it's in line with the going rate for that industry, then you're good to go!
The Drawbacks and Risks of Dropservicing 
While drop servicing is an obvious choice for agencies looking to scale, it's not all sunshine and rainbows. 
There are a few drop servicing risks and drawbacks: 
1. Your reputation is largely dependent on the work others produce
The whole point of drop servicing is to resell other people's work as your own - if the service provided isn't up to standard, this is going to fall back on you. 
To combat this, ensure that you have a clear understanding of your client's brief, communicate this effectively to the freelancer or white-label agency and have a thorough approval system in place.
2. Work may be inconsistent
Particularly if you hire a white-label agency with a big team, the work may be completed by a different person each time so the quality of work may differ depending on who's taken on the job. 
However, if you work with an agency like MixBloom, you will be given a dedicated member of the content creation team who is the first point of contact and the one in charge of delivering all of the work, so style and quality will always remain.
3. It might be hard to manage freelancers
Depending on the contract you have in place, you might find managing freelancers a little trickier than if you were to hire someone in-house. They might work different hours to you so it could put a strain on communication and project management. 
To make this as easy as possible, always lay out your expectations to the freelancers and know when the best time to contact them is. Setting up different channels of communication, like Slack, and project management like Trello, is a super handy way to make sure that you're always kept in the loop.
What You Need To Do To Scale Your Agency
Whether you're an agency owner looking to take a step back from client work, or you want to explore offering social media as a service, drop servicing could be the perfect solution for you.
Check out MixBloom's white-label social media management services to see how we can help you take content creation of your hands and help you scale your agency.