Related: Top 3 Signs That You Should Be Outsourcing Your Social Media Content
If you own a digital marketing agency, you have probably used certain software programs to schedule, design and format your social media posts. These apps have been a godsend to your business and they're so easy to use.
Oftentimes you can operate your entire social media project from this single platform, including communication with the client and creating graphics.
However, there's a catch to these super convenient software programs!
They are under another brand, which makes your company look a little unprofessional.
The solution? White label social media management platforms.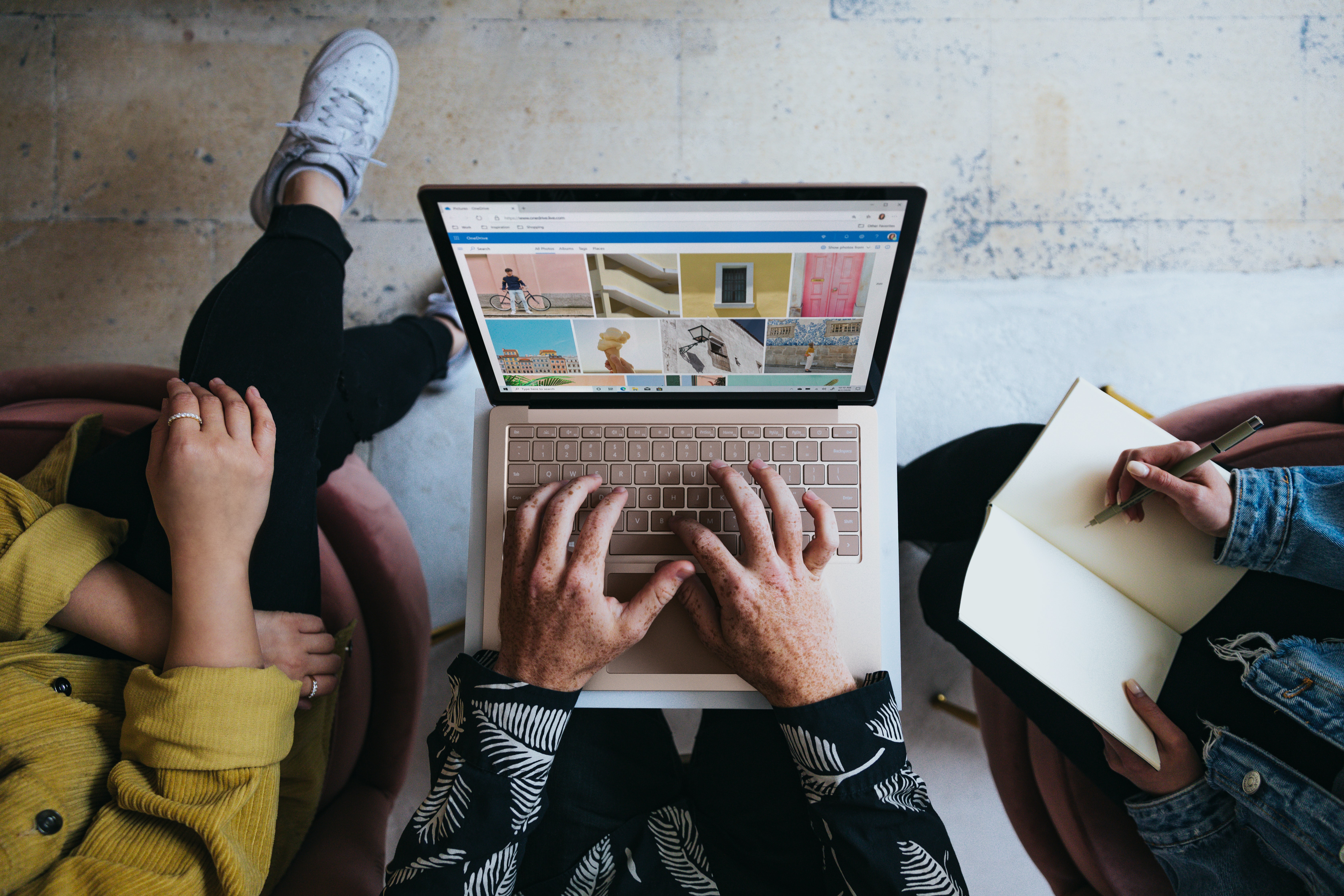 What is White Label Social Media Management?
Have you ever heard of the concept of "store brands"?
Wholefoods has "365", Trader Joes has "Trader Joes". There isn't a Trader Joes' factory that makes all of their store brand products, they seek out "private label" or "white label" companies that are making food products they find interesting, and then put their own label on it.
This same concept is seen in white label social media software programs. A digital marketing agency will sign up to use one of these platforms and instead of it having the app creator's logo on it, it will have the logo of the digital marketing agency. 
If you are already paying for social media software, you might as well use one that reflects your brand, right?
What Are the Top Features of White Label Social Media Management Products?
Some of the top features you might find in a white label social media management platform include:
This will allow you (or your client) to input their posts for Twitter, Facebook, Instagram, Linkedin etc into a calendar and let the magic of the internet post them automatically. 
Another feature to look out for in your white label social media management app is a recommended list of sources to use in content. This is like an automatic search engine that filters in relevant news articles or images into the post you're working on. 
A good white label social media management app will give you access to a whole library of stock photos and videos that you can use in your posts. 
You will also want a dashboard that displays things like, how many times a link was clicked on in a post, likes, comments and how the post performed in general. This will give you a good indicator on what's working well and what isn't, to ultimately inform your social media strategy.
A lot of the good white label social media management software programs will have the option to search for leads. For example, you might be recommended trending keywords in order to reach your target audience. 
Easy communication streams
The best white label social media management platforms have an option for the client to check comments left by followers, with a feature to respond to these comments directly through the app. 
Do You Need Software? Or Software + Service?
Buying a white label social media management app is one big step in the right direction, but you'll find that most of your clients have come to your agency for more than just an app. 
They want help creating, designing and scheduling their posts. 
This is where you might want to consider a white label social media management service that not only provides a white label app, but also a secret, white label social marketing team that will design the posts, communicate with the client and basically do everything you would hope a social media marketing agency would do. 
A lot of marketing agencies don't have the staff or software to run a social media department, but want to start providing this service to their clients.
Working with a white label social media management service that provides both a software program with your logo on it and the actual creation of the posts can be exactly what your agency needs to grow. 
What Are the Services a White Label Social Media Management Company Offers?
When you enlist the help of a white label service for social media, you should make sure they provide the following:
Easy-to-follow onboarding process
Since the white label social media team will be doing all of the communication with your client, they should also have an onboarding process in place, teaching the client how to use the app to reply to comments and check performance stats. 
Create and schedule content
The main task of a white label social media team is to create original posts, and schedule them so they will be automatically posted to the accounts. Make sure this is their top priority in serving you and your clients. 
Utilize SEO in the social posts
Sometimes when you search for something on Google, you will be recommended a social media post from Facebook or Twitter. The white label social media company you end up working with should have some strategies in place to get your clients' posts to the top of Google. 
Stock photos are great, but an experienced white label social media management agency will actually create and post custom graphics that align with your client's brand. 
Best White Label Social Media Management Software for 2022
Here are some of our top recommendations for social media white label software programs:
Sendible is one of the best social media white label apps on the market. 
When you sign up for one of their plans, you will receive access to an easy-to-use social media platform with a ton of cool features like @mention monitoring, automatic pixel adjustment, Grammarly-style spell checker and simple ROIL reports that your clients will actually understand. 
Sendible's pricing starts from £21 per month but if you're an agency with multiple clients, you'd have to look at choosing their 'traction' or 'scale' packages, which are more expensive - sitting at £65 and £141 per month.
Cloud Campaign has a super simple layout, making it very user-friendly, especially for clients who aren't used to using desktop apps for social media. 
Cloud Campaign offers 3 payment plans, starting at $32 per month to manage 7 clients in total. You can also add "extra workspaces", which is helpful if you're a studio with more than one social media team. 
Sprout Social is one of the most used social media manager software programs out there.
What really sets them apart is their easy-to-read analytics dashboard. They provide simple, color-coded graphs that will tell your clients right away how well their posts are performing.
Like many of the other apps we've already mentioned, Sprout Social offers 3 different payment plans starting from $89 per month to manage 5 clients. 
Mixbloom offers both a highly-advanced social media software program, as well as white label services.
What really makes Mixbloom stand out is the fact that it provides both their white label app and post creation starting at only $199 per month. 
If you're an agency that's just starting to introduce social media marketing to their clients, but doesn't want to invest too much too soon into expensive software and a whole staff of people, Mixbloom would be a great choice! 
Heyorca's motto is: "The social media calendar that your clients will actually love".
Their white label social media platform includes a color-coded social media calendar, direct publishing capabilities and a library of stock photos. 
Their payment plans start at $35 per month and give you the ability to manage up to 10 social profiles. 
Click here to read our full review on HeyOrca.
Planable claims that their app is a lot less "painful" than others on the market. When you design a post on Planable, you get to see exactly what it will look like on other devices.
They also have a drag-and-drop style calendar that displays the full post, including the image, so you get an advanced look on what your month of content physically looks like. 
Planable's payments plans stary very low at just $11 per month which gets you management of 4 social media accounts.
This could be a great choice for agencies that are just starting to test the waters in the social media marketing space. 
Sprinklr provides not just a social media management app, but a whole slew of business management tools. Their "modern marketing" platform is used by businesses to plan their social media campaigns, design posts and communicate with their clients. 
Sprinklr utilizes unique AI technology to monitor posts as they're being created. This way, you'll be alerted if a post is repetitive and you'll even be given suggestions for keywords. 
Their pricing isn't posted on their website, but you can request it through filling out a form on their website.
CoSend is a social media white label scheduler with an attractive, easy-to-use dashboard.
It includes features like analytics, a panoramic calendar, a design tool, a huge library of images and a discovery tool that shows you recent, trending events. 
The pricing starts at $560 per month and includes a customized scheduler that includes your company logo and the specific terminology you use. 
Vendasta is a white label social media platform that's specifically geared towards marketing agencies who serve local businesses. 
When you sign up for their platform, you don't only get their social media marketing app, but also apps to help manage online shops and order fulfillment. 
Vendasta doesn't have any prices posted, but you can fill out your email on the website and they will send you more information. 
Read our full review on Vendasta.
Social Pilot offers an all-in-one social media platform with the option to make it white label.
They have everything you need to run a successful social media campaign including a flexible scheduler (which helps to calculate time zones), automatic URL shortening and curation tools that automatically suggest ideas, so you put out the most relevant content possible. 
Whether you are looking for just the app or a social media service combined with an app like Mixbloom, you really can't go wrong with going white label. It's a great way to integrate social media marketing services into your agency without spending too much money up front.