There's no getting around it, TikTok is here to stay and if you're wondering how to outrank your competition on TikTok in 2022, then keep reading…
The rise of TikTok in the last few years
As you may remember, TikTok started to make waves during the 2020 Covid-19 pandemic. It was kind of the perfect storm. Everyone was stuck inside all day, so why not film TikTok dances in our pyjamas? 
You may not know this, but TikTok emerged from a chinese app called ByteDance. The owner of ByteDance created another app called Douyin and also created an international version of that app in 2017 and called it...you guessed it, "TikTok".
In 2019, TikTok reached 1 billion downloads in the app store and has only continued to grow
When TikTok was released in the US in 2018, it wasn't exactly well recieved. There was some controversy surrounding TikTok in 2020 when Trump wanted to ban the app due to it being under Chinese ownership. His argument was that it could become a national security threat.
in 2021, Biden canceled Trump's TikTok ban when he stepped in as president in 2021 and it looks like he's keeping it that way for the time being.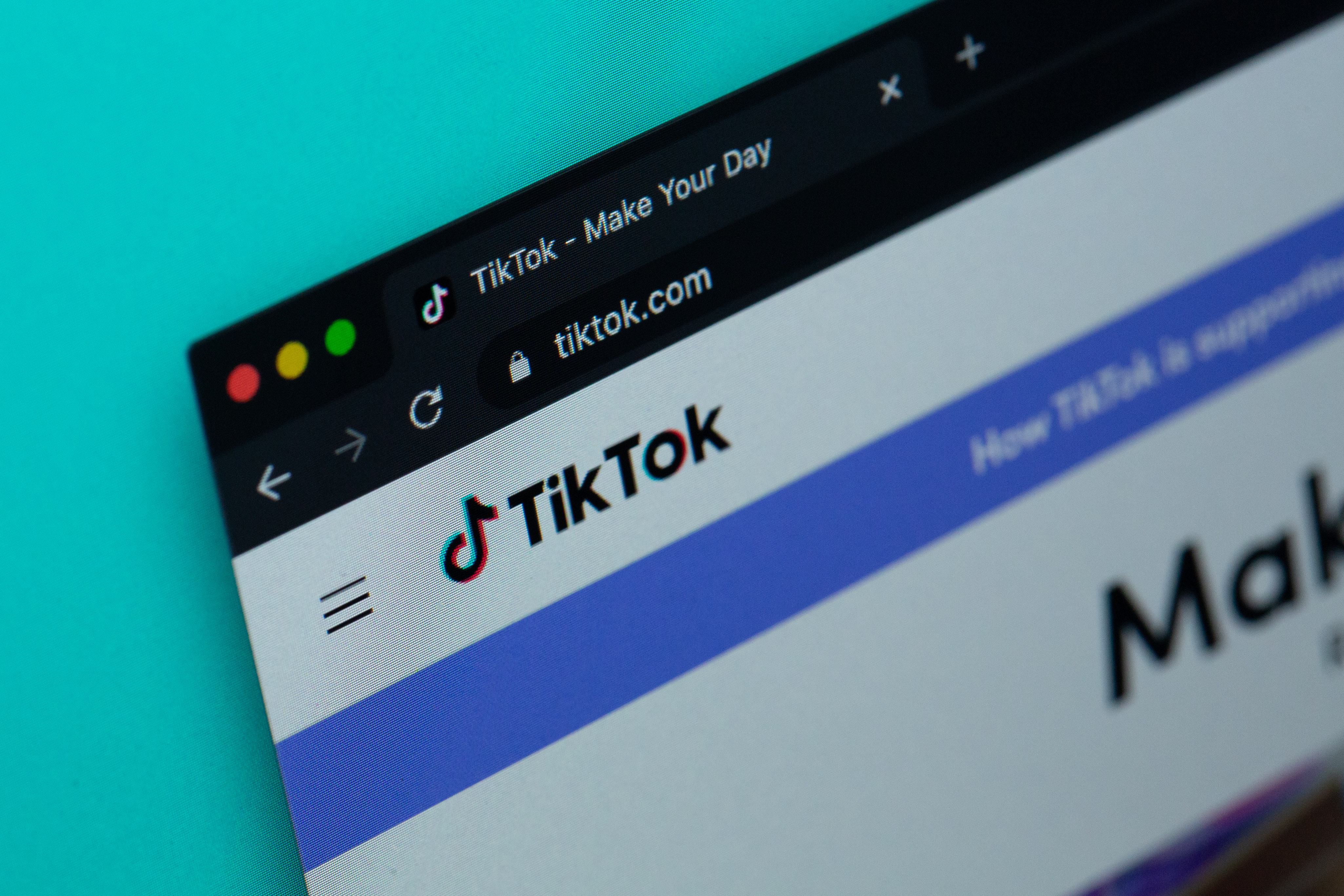 Why consider TikTok in marketing strategies? 
TikTok is great for teenagers, but what about marketing campaigns? 
TikTok has become what Instagram used to be, in that it provides an open algorithm that gives everyone the chance to go viral (unlike other social media platforms that will hide certain content from the user if their past activity has shown they wouldn't be interested in it).
TikTok allows anyone to get seen as long as you use the right hashtags and this is precisely why so many influencers, brands and companies are opening accounts. It's a chance to reach the Gen-Z audience and as long as your content is engaging and entertaining, you'll get seen. 
When it comes to creating TikTok videos for marketing purposes, you have a few options…you can either work with a TikTok influencer who can mention your products/services in their own videos or…you can open your own account and create your own!
You might also decide to take out some TikTok ads which are similar to Instagram ads and follow a bidding model when it comes to pricing. 
15 TikTok user statistics you have to know in 2022
Here are the 15 must-know TIkTok statistics (2022) that you should definitely keep in mind when planning out your social media marketing strategies this year:
1. General Statistics
This stat is not surprising considering TikTok originated in Asia, but the majority of TikTok users can be found in Asian countries like Indonesia, Thailand, Vietnam and the Philippines.
Although it's generally popular in Asian countries, it was found that TikTok's largest user base can be found in Saudi Arabia with a reach of 78.3%. Compare that to the US which has a reach of 46.5% and it's quite a big difference.
You also might be wondering how long people are spending on the TikTok app each day? Well…children between the ages of 4 and 15 spend an average of 75 minutes per day on the app. 
2. Active Users
If you're wondering how often TikTok users log into the app…9 in 10 users will open the app multiple times a day, meaning they will check it more than once over a 24 hour period.
Also, as of 2022, 8 new users join TikTok every second. Yes, you heard that right! 
Currently TikTok rakes in 1 billion monthly active users and that number is expected to go up to 1.5 billion by the end of this year (2022).
3. TikTok Demographics
Before you jump into your TikTok marketing journey, it's important to know exactly "who" is using the app in 2022 and TikTok age demographics. 
It was found that the largest demographic on TikTok (32.5%) in 2022 are people between the ages of 10 and 19. 29.5% of total users are between the ages of 20-29, so you can bet that around half of the people who will see your content on TikTok are Gen-Z or generally under the age of 29. 
48% of young adults between the ages of 18 and 29 have used TikTok before and 22% of adults between the ages of 30 and 49 also report that they have used the app before.
69% of US teens are regular TikTok users meaning they use it everyday.
Also, 30% of US teens report that TikTok is their favorite social media platform. 
When it comes to gender, females dominate the TikTok-sphere. In the US, 61% of TikTok users are women whereas only 39% are male. The only exception to this trend are the MIddle Eastern countries like Saudi Arabia, Qatar and Turkey where around 70% of the user base is male. 
4. Usage Statistics
When it comes to monthly usage, the stats vary.
UK users spend an average of 27.3 hours per month on the app. US users, 25.6 hours and Canadian users 22.6 hours. Argentina spends the least amount of time each month on the app at only 14.7 hours. 
You might also be interested to know that the average user session on TikTok is 10.85 minutes, which is three times longer than Instagram's average. 
5. TikTok Most Used Hashtags
One of the most popular TikTok hashtags of 2022 is #fintok which is anything having to do with financial advice. This hashtag grew by more than 255% this year and it looks like it's only going to get more popular. 
6. TikTok Most Popular Categories
Wanna know what the most popular TikTok category is for 2022?
The top category right now is "entertainment" which has attracted 535 billion hashtag views. 
Other popular categories for 2022 include: "dance", "fitness/sports", "pranks" and "DIY".
 7. App Download Statistics
How many downloads does TikTok have? 
TikTok outran popular social media apps like Instagram and SnapChat as the most downloaded app in the app store in 2021. 
As of this year (2022), TikTok has been downloaded 3.5 billion times. This is quite a lot when compared to other apps like Instagram which since 2010 has been downloaded 3.8 billion times. 
8. Engagement Statistics
The engagement rate for TikTok videos is truly remarkable.
A recent survey on TIkTok user analytics found that the average TIkTok post will receive an engagement rate of 17.96%. This means that out of all the people who see the video, 17.96% will either like, comment or share it.
If we're talking international versus USA, American TikTok influencers garnered more engagement from their fans (17.99%) than international (15.86%). 
Compare these with Instagram's 3.86% and you would be crazy to not include TikTok in your marketing campaign!
9. Popular Audio/Song Statistics
93% of the top performing videos on TikTok uses some sort of music. 
Also, 75% of TikTok users say that they regularly discover new songs on the app. 
10. Video Comments Statistics
It was found that 54% of TikTok users commented on a video at least once in the past month. 
11. Video Duet Statistics
43% of TikTok users have uploaded at least one "duet" video, which is a video synced up with another user's video.
12. TikTok Marketing and Advertising Statistics
If you're thinking about taking out a TikTok ad for your business, we say "go for it"!
TikTok ads tend to reach 17.9% of internet users over the age of 18 and we don't just mean TikTok users, we mean "internet users" in general.
Countries with the most promising advertising audiences are the US, Indonesia, Brazil, Russia and Mexico. 
13. TikTok Business Statistics
TikTok is VERY good for business. It was found that TIkTok users spent 2.3 billion dollars on the app this year, compared to 1.3 billion the year before. 
14. Video Sharing Statistics
TikTok is also the most popular platform for "funny" content. The number one reason why people log onto TikTok is to find "funny/entertaining" content, followed by posting/sharing content and finally to keep up with the news.
15. Video Creation Statistics
TikTok users have a thing for music, in fact; 45% of TikTok users report that they regularly share new music discoveries with their family and friends and 42% think it's important to support their favorite artists. 
55% of TikTok users say they have uploaded a video in the past month, meaning 45% logged on just to watch and interact with the content. 
Why brands should pay attention to TikTok?
This is an interesting statistic…
24% of marketers report that TikTok has helped them fullfill their marketing goals this year whereas only 3% reported success with the app last year (2020-2021).
Another piece of proof that TikTok is growing and will continue to grow as a marketing channel as more businesses jump on the trend. 
Conclusion
We could go on and on about TikTok demographics and TikTok user analytics, but honestly, the proof is in the pudding.
Right now, TikTok is growing and now is the perfect time to jump on the band wagon while new users are still widely discoverable. 
Luckily, many social media marketing agencies are well-versed in TikTok strategy.
Partner up with a reputable social media agency and get your TikTok campaign rolling!