The popularity of social media platforms fluctuates over time.
Anyone remember MySpace? What about tumblr? Clubhouse?
Like music, there are one hit wonders and then there are artists who release album after album. They go down in history as being well-loved, popular and constantly changing with the times.
And then there's The Hamster Dance.
Facebook, which was launched in 2004, is still one of the most popular social networks around. It has evolved through countless trends and changes in the internet landscape.
Platforms like tumblr, though still used by thousands of people each day, has fallen off the radar and into the so-called, "social media graveyard".
So…what are the most popular social media platforms of 2023 and which ones are worth investing in from a marketing perspective?
The most popular social media platforms (2023) by user adoption
1. Facebook
Facebook is still the most popular social network (despite teenagers claiming that it's "passé").
As of 2023, Facebook has 2.9 billion active users worldwide and 264 million users in the US.
The most popular uses of Facebook from a marketing standpoint are promoting your product/service through Facebook groups and posting videos, photos, links to news articles.
Facebook is really good for marketing a small business, especially through the business pages function. You can give your business its own Facebook profile that acts as a "second website" where your customers can ask questions, send messages and find more information on what you have to offer.
The largest demographic on Facebook is the 25-35 year old set (18.8%). The 65+ demographic claims Facebook as their "favorite platform" though they aren't as populous as millennials.
Countries with the highest amount of Facebook users are: India, Brazil, USA and Indonesia.
2. Youtube
Youtube is a video-sharing platform that has attracted 2.6 billion users worldwide (as of 2023) and 274 million monthly users from the US.
The largest demographic on Youtube is 15-34 year olds.
Youtube is a great platform to advertise your company through targeted ads or to post your own videos about your product/service. You could also "sponsor" videos and have your business featured in videos by popular Youtubers.
3. Whatsapp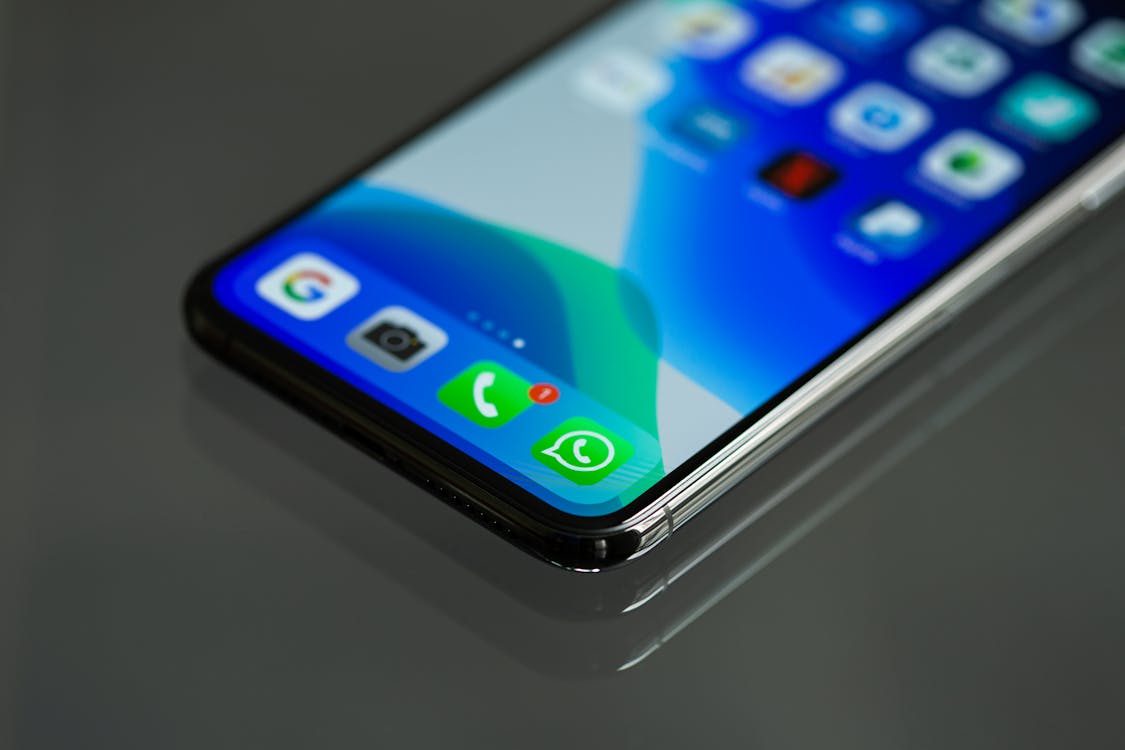 Whatsapp is an instant messaging app with over 2 billion active users worldwide and 85 million in the US. The biggest demographic of Whatsapp users are between the ages of 25 and 34.
Whatsapp is actually great for promoting your business and works similarly to Facebook's business pages.
You can create a business profile and send Whatsapp messages to your customers or fans (instead of emails). Considering that text messages have a higher open rate (98%) than emails (20%), Whatsapp is a no brainer when it comes to marketing.
4. Instagram
Instagram currently has 2.35 billion users worldwide and 159 million users based in the US.
Instagram's largest demographic are millennials, so 31.2% fall in the 25-34 year old age group. Out of that 31.2%, 16.4% are male and 14.8% are female.
Even though Instagram is highly populated by millennials, 25% of teenagers say it's their favorite social media site.
Instagram, which is under the parent company Meta, is one of the most popular platforms in 2023 for Gen Z and millennial social media users. If your target audience is under the age of 35, you definitely should be active on Instagram.
Post Instagram stories, videos (Reels), daily lives, pictures and pay for Instagram ads to get the most out of your social media presence and reach your young audience.
Follow us on Instagram!
5. TikTok
We cannot create a "most popular social media platforms (2023)" statistics blog post without talking about TikTok.
TikTok only launched in 2017 but it's already showing some very promising statistics.
As of 2023, TikTok had amassed 1.53 billion users worldwide and 150 million in the US.
Around 43% percent of TikTok's user base are teenagers and young adults between the ages of 18 and 24.
57% of TikTok users are female and 43% are male.
Also, only 3.4% of TikTok's audience is over the age of 55 so if you are looking to reach this particular age group, you might want to focus on Facebook or Whatsapp instead.
Pushing a product or service in your video is not really what TikTok is all about. This social media app is all about fun, entertainment and knowledge. It's a great way to reach Gen Z/younger social media users while sharing valuable information, facts or funny skits that relate to your business.
6. Twitter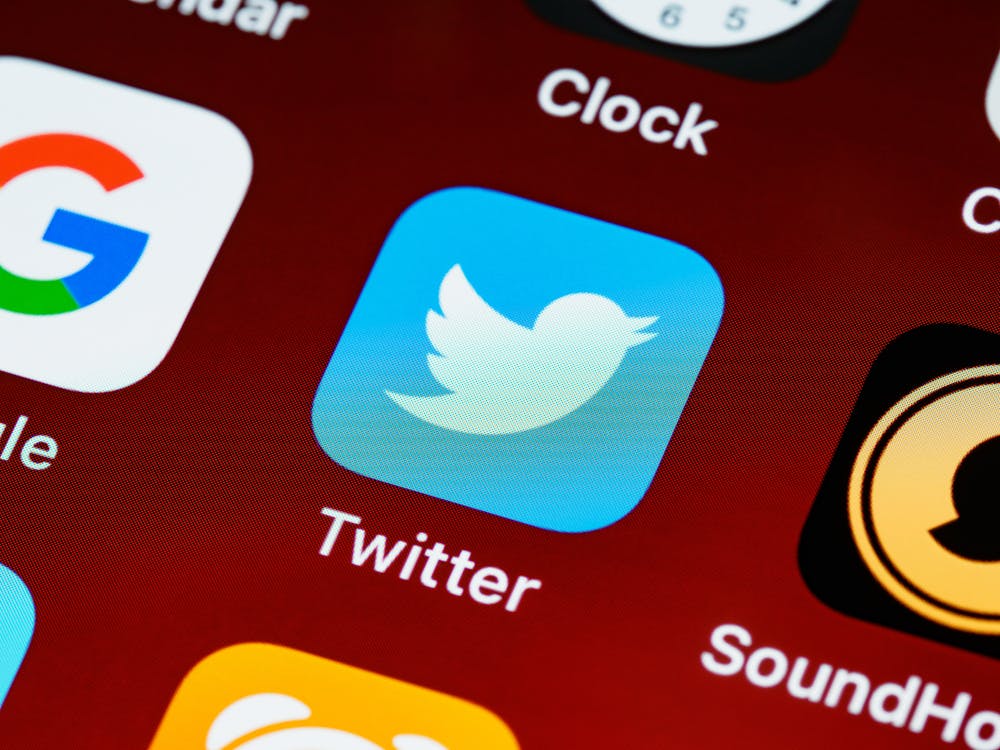 Twitter has one of the lowest worldwide user rates at 350 million, however; the people who use Twitter are very active, passionate and love to engage. There are 77 million active users in the US.
On Twitter, 37% of users are between the ages of 18 and 29 and 25% are between the ages of 30 and 49.
Something interesting to note about Twitter is that 38.4% of its users are female and 61.6% are male. If your business is aimed at men, you would be wise to open a Twitter account!
A lot of businesses value Twitter for its ease of communication. Some companies report that 80% of their customer service requests happen on Twitter. It's a great place to update your customers on things and share your opinion on global events that relate to your industry.
7. LinkedIn
If you are a social media manager or creation service who isn't on LinkedIn…you're missing out!
Here us out…LinkedIn is one of the best social media platforms for business owners to reach other businesses as clients.
LinkedIn has 900 million users worldwide and 195 million in the US alone and their largest demographic (59.1%) is between the ages 25 and 34.
Use LinkedIn to post pictures, videos and share links that are relevant to your business. It's one of the best social platforms for networking and to gain new clients organically.
Are you an agency owner looking for help with your LinkedIn content? Check out examples of our white label LinkedIn posts!
8. SnapChat
SnapChat has garnered over 525 million users worldwide and 107 million in the US. India has the most SnapChat users at 126 million.
SnapChat may not have as many users as Instagram or Facebook, but the users it does have are very active with over 307 million logging into the app each day and sending 4 billion snaps.
SnapChat is definitely a "young" platform as 78% of their user base is between the ages of 18 and 24.
This app would probably be a lot more popular if Instagram didn't swipe the concept and launch their "Instagram Stories" feature which allows users to post images and videos that will disappear after 24 hours.
If you are using SnapChat for business, it's important to post to your story often as the posts only last for 24 hours.
9. Pinterest
Pinterest currently has 450 million users worldwide and 84.6 million in the US.
70% of the social media site's total user base are female so if you are looking to target the female demographic, Pinterest might be looking into.
One of the really great things about Pinterest is that once you post a pin (which can be an image or a video), it stays in the algorithm forever. It's technically a search engine, so your pin could co viral years down the road.
Use Pinterest to promote blog posts, infographics, pretty pictures and videos that are geared towards the lifestyle, health, food and home decor niches.
10. Reddit
Similar to Twitter, Reddit has kind of turned into a place to post and comment on the news.
As of 2023, 1.6 billion users login and use Reddit each month. 26.4 million come from the US alone.
The downside to Reddit is that it's easy to make mistakes. Since Reddit is all about commenting on other people's opinions, not following the rules of a subreddit or not responding appropriately to a post can get your downvoted and hamper your reputation (on Reddit at least).
It's also not suggested to just blindly post a link or photo. Reddit is all about conversation and many subreddits will ban you right away if you post a single link without any context.
Reddit's demographic skews young and is 70% male, so keep that in mind if you are planning on using it to market your products/services.
11. Telegram
The final and maybe most under-the-radar platform on our list of the most popular social media platforms (2023) is Telegram.
Telegram has a worldwide user base of 500 million and every day 55.2 million of those users log in.
The usage rate is not as high as Twitter or Instagram, but Telegram could be an important social media platform for you depending on what type of business you are running.
As of 2023, Telegram users spend 2.9 hour per month on the app which is higher than the amount of time Facebook users spend on Facebook Messenger.
Similar to Whatsapp, Telegram can be used to send targeted messages to customers and fans.
What should you focus on?
WIth all of these amazing options for social media exposure, it can be tricky to narrow down which apps to focus on.
A good place to start is getting clear on your social media marketing goals. What do you hope your fans and followers will do when interacting with your social media? Do you hope to build a community of like-minded people? Do you hope to lead them to a sales page? If so, you will have to choose a social media platform that allows you to post links directly in your posts.
Also…demographic is huge. Are you hoping to reach mostly males? Or mostly females? What age group is your target market in? What is their social media usage? These answers will guide you in deciding on your social media strategy.
Ideal platforms for small businesses
Facebook is definitely a must if you are a small business, especially if you have a physical location. With Facebook "business pages", you can create a custom profile for your business that lists everything from hours of operation to upcoming events.
WhatsApp is also great for connecting with a small group of fans, past clients and followers. Instead of sending out emails, you send out updates on your business, new stock alerts and give your followers an opportunity to message you directly.
WhatsApp Business is a separate app from the standard WhatsApp app that is designed specifically for small businesses. It includes features such as the ability to set up a business profile with key information and messaging tools to help businesses communicate with their customers.
It also includes messaging automation tools and the ability to create quick replies to frequently asked questions. Additionally, WhatsApp Business allows businesses to use landline phone numbers to register for the service, whereas the standard WhatsApp app requires a mobile phone number.
Is it ok to post the same content across networks?
You absolutely CAN post the same content across different social networking sites, however; you will want to adjust your content based on the requirements of the platform and what is trending/popular at the time.
There are software programs and apps that will help you create posts for different networks out of the same content. Social media marketers may want to check out our post about 10 Best White Label Social Media Management Software for Agencies.
Just make sure it looks like you're making each post a little bit different. You don't want to copy and paste the exact same content across all platforms. That can get boring!
When you should delegate social media management to an expert
If you are unsure which social media platforms to go with or need help in creating content, then consider enlisting the help from a professional social media management company like MixBloom.
Professional social media managers have been studying the social media scene for a long time and know exactly which platforms would benefit your business and how to get the most out of your existing social media audience.
Conclusion
Social media is in a golden age right now. If you aren't taking advantage of the billions of users scrolling through these sites every day, then you definitely need to start!
Want to keep developing your social media marketing strategy? Check out some of our related articles: