Recession. Sounds scary, doesn't it? 
The word might send shudders down every agency owner's spine, but what if we told you that a period of economic downturn is actually a good time to start and invest in a business? 
The past few years have been tough on everyone. Since the Covid-19 pandemic, businesses everywhere have been struggling to keep their head above water, navigating their way through the effects of economic instability. 
If there was one key business takeaway from it all, it's that nothing is certain, and whilst you could have the best strategies in place, you're not fully in control. 
That's why planning and taking steps to creating a recession-proof agency is so important. It'll give you the financial security to handle tough economic pressure, and ensure that you can still find success, even during a recession.
In this article, we'll go through some steps and tips you can use to leave you thriving in a downturn. 
Related: How to Sell the Value of Your Social Media Management Services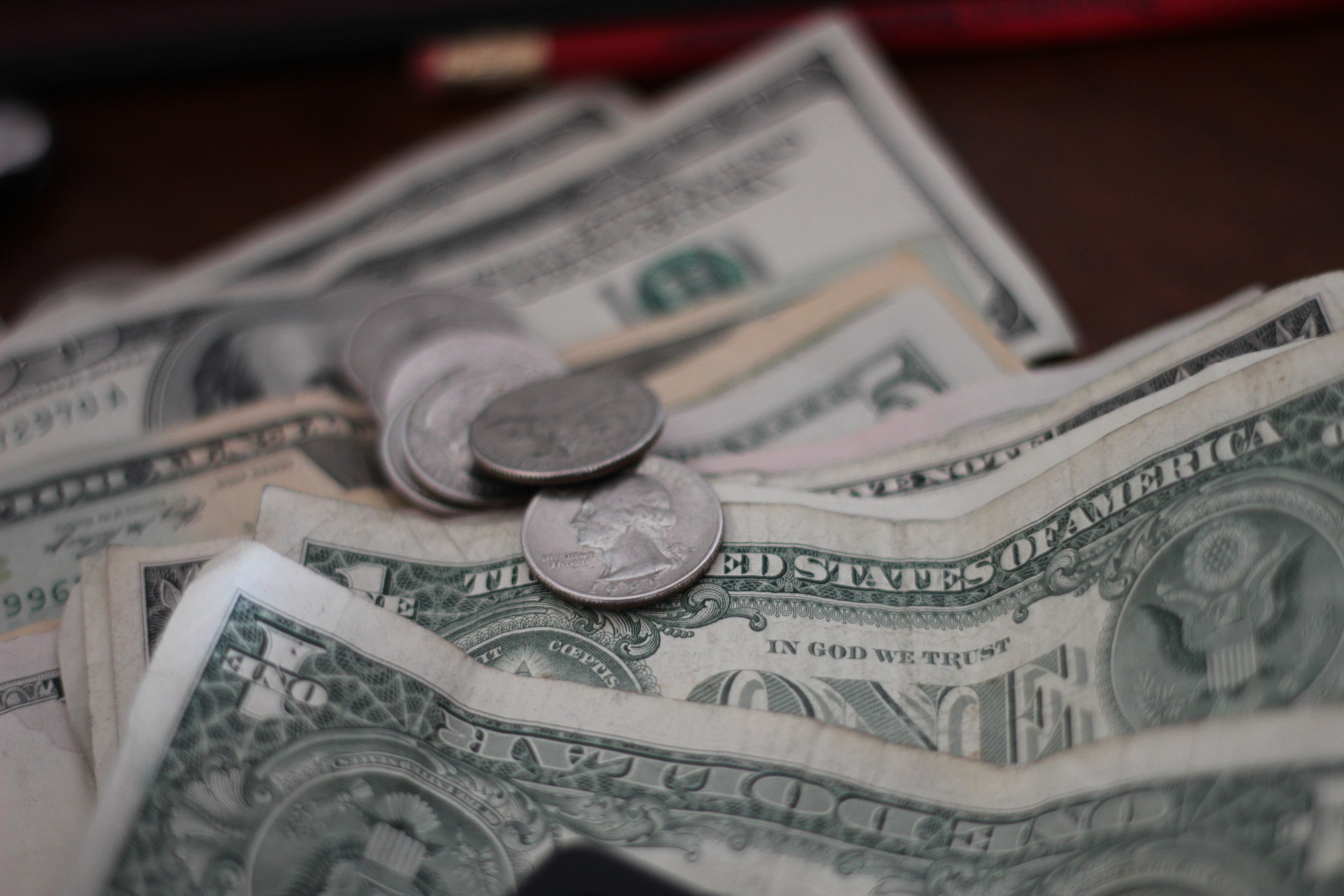 What is a Recession and How Can it Impact Business?
A recession is essentially a period of economic decline which lasts more than a few months. 
Usually, along with a recession, businesses start to feel the impact and strains of the decline. It results in a deeper look into their outgoings, and they'll want to cut some costs.
This sometimes means that redundancies and a slash in resources is the only option to keep them in operation.
With more people out of work - and the general public fear that comes in an economic downturn - people tighten their belts and spend less.
Because of this, businesses might see a decline in sales, reduced profiles, cash flow reductions, and declining dividends and stock prices.
Benefits of Starting or Investing in a Business During a Recession
Unlike the general perception, business isn't all doom and gloom in times of recession. There are actually some real upsides of starting and investing in your agency at this point.
We understand that it might seem the most natural (and safe!) option to put all startup ideas on hold during an economic storm, but research shows that starting your own business during a recession isn't such a bad idea!
In fact, some of the most loved and established companies today were founded during a recession. Think Microsoft, Uber, Netflix and Disney… (and the list goes on!). 
Here are some of the benefits to consider:
1. Your competition may be struggling
During an economic downturn, big and well-established agencies can be fairly vulnerable due to existing processes and large overheads. To cut costs down, your competition may look at reducing their staff, cutting down their services and increasing their prices to customers. 
However, you can launch your small business or startup in a much leaner way, adopting lower-cost business models - like outsourcing and new technologies - straight off the bat to deliver your services at a lower cost to customers. 
Lower cost solutions to customers' problems are going to be a winner during a recession. 
2. You have a larger talent pool to recruit new and better staff
The harsh reality of an economic decline means that redundancies are inevitable for some businesses, leaving talented professionals looking for their next work venture. 
With fewer jobs available and larger numbers of people looking for work, those highly-skilled marketing pros might be drawn towards the job opportunities you have, even if the salaries are lower than what they had before. 
If you're looking for staff during a recession, it's a pretty good sign that your agency is in a good financial position, so it will be attractive to job seekers. 
You'll get quality staff, all while keeping overheads pretty low!
3. People need your services more than ever 
Think about it this way. If businesses are struggling with sales, they're going to need to invest heavily in one thing - marketing. Your agency - as a low-cost alternative to big agencies with hefty prices - is going to be an obvious option for businesses looking to outsource their marketing. 
4. You could be up against less competition 
While it actually is a great time to start a business, recessions can leave prospective business owners fearful, making them press pause on their launch plans. 
If you decide to go ahead with your launch during this time, you'll be at an advantage when it comes to growing your market share, establishing your business and securing clients before any other competition gets in the way.
How to Create a Recession-Proof Agency
1. Develop a unique and valuable business concept 
It's not going to be enough to just launch an agency, you're going to need to develop a unique and valuable business concept that's going to solve the problems that your target market is having during an economic downturn. 
That's how you're going to get clients over the line - remember most people and business are holding on to their cash so they're only going to invest in your agency and your services if it wows them and provides value to them.
Identify gaps in the market - what can you offer that your competitors can't at this stage? 
2. Identify and target a specific market
No business is going to succeed trying to provide a solution for everyone and everything. It's important to not spread yourself too thinly and only focus on a specific market that you can bring the most value to. 
Do thorough research into where your agency and services best fit. It's a good idea to create marketing personas and deep dive into your ideal customer, so that you know where your marketing campaigns are best placed, and keep an eye out on what competitors are doing and how they're attracting custom during a recession.
3. Build a strong team of professionals
Sure, you could carry out the services by yourself but as a new agency owner - especially during a recession - you're going to have a lot on your plate. Building a team of professionals is going to help you scale your business. 
There'll be a large pool of talent out there to employ, or you could look at outsourcing the work to freelancers and white-label agencies, like MixBloom, who will take the content creation off your hands. 
By having a team that can produce high-quality work, you're going to build a better reputation. And with a good reputation comes more clients and more money to help you ride out a recession successfully! 
Using white-label services is also highly profitable - you can outsource your work to another agency who will do the work for a lower cost than you charge your client.
4. Establish a solid business plan and financial strategy 
Fake it 'til you make it doesn't apply here! To successfully ride the storm of an economic recession, you're going to need a solid business plan. 
You'll need to establish a niche, your target market, your short-term goals, your long-term goals and how you're planning on achieving them. 
It's wise to have a financial strategy in place too - it's not the time to just wing it. You're going to need to know your financial strategy and goals like the back of your hand so that you know you have the financial resources and security to keep your business afloat. 
5. Implement effective marketing and sales tactics
Now, your marketing agency is all about doing this for clients, but it's vital to not neglect your own marketing. 
Identify all the places your target market is and get the word out, whether that's through social media marketing, content marketing, paid ads, or whatever else is going to entice people to your agency!
Our Tips for Navigating the Challenges of Starting a Business During a Recession
Try to remain positive. It can be a daunting time for anyone, let alone new business owners, but it's crucial to have a long term perspective and understand that success does not come overnight. You can and will get there!

Choose a niche and target market. People can get carried away when it comes to launching an agency - looking to offer multiple services across multiple platforms to target multiple people. It's best to narrow down your niches, services and target market so that you have minimal focuses and get the best out of them. 

Understand your customer. It's important to know what your agency is setting out to do, and that only comes from knowing and understanding your customer. Conduct customer research, get feedback and produce marketing personas. That way you'll be able to connect with your audience more effectively and produce a better customer experience. 

Think of yourself as a client. Don't let your own marketing slide - think of yourself as a client and make sure you're also marketing yourself consistently and effectively! 

Outsource your work. One of the best ways to scale your startup agency is by outsourcing the work for a lower cost than you charge your client. Using a white-label solution like MixBloom will deliver the content creation side of your business, so you can focus on other areas, like admin, finance, and your own marketing. 
As you can see, building a successful recession-proof agency isn't so far out of reach. We're not saying it's going to be easy (it never is - even out of a recession!) but it's 100% doable with the right business plan and strategies in place. 
See how we can relieve your agency of some of the pressures of an economic downturn with our white label social media management services!