As a business owner, you have the responsibility of practically all of the marketing decisions for your business. If you have determined that your business would benefit from social media marketing then you may be facing the difficult decision of whether to hire an in-house social media manager, a freelance social media manager or partner with a social media agency.
Well, we are here to explore all three options to help you determine the best direction for your business and your goals.
What is the point of social media for business?
The most common social media goal for small businesses is an active social media presence.
Consumers nowadays often turn to social media even before visiting a company's website or contacting the business at all. When they visit your social media channels, they should find updated accounts with accurate contact and business information.
In addition to that, they should find that you actively publish content that is relevant to them as your target audience. If your social media channels are outdated and inactive, you may be missing out on potential business.
If this is the case, your goal as a business owner should be to establish a "social media heartbeat" as we call it. This means that your social media channels should be consistent, active, and engaging.
Establishing a Social Media Presence
If you have the time to create and/or update your social media channels yourself, here are a few key components you should make sure to focus on:
Consistent handles (your searchable social media name - i.e @mixbloomsocial): Make sure your handles are the same across all social channels.

Updated contact information: Be sure your social channels correctly point to the right phone number, email address, and website.

Bio: Update your bio to be engaging, informative, updated, and concise. You want to get your point across in a way that's intriguing and straightforward.
If you don't have the time to update your channels or are overwhelmed by the thought of doing it yourself, then this would be a great project for a freelance social media manager. They typically charge anywhere from $25 - $100 per hour (based on experience) to help with the creation or updating of social media accounts.
What's the best option for my business?
Once your social media channels have been established and updated, the next step is to start publishing content. Now, this is where it's important to determine if you will need an in-house social media manager, a freelancer, or a content agency.
In-House Social Media Manager:
An in-house social media manager is a full-time or part-time employee of your company who is dedicated to the social media needs/goals of your business. An in-house social media manager can work alongside your marketing team to market your business across all channels.
PROS:
Focus
An in-house social media manager can focus the entirety of their attention on your brand. They can take the time to learn your brand, your audience, your needs, and your goals. Instead of having to split their time between numerous brands, your in-house social media manager is able to focus entirely on YOU.
Responsibility
With an in-house social media manager, they can likely support more of your social media needs such as paid advertising campaigns or community management, which oftentimes agencies do not offer. 
CONS:
Overall Cost An in-house social media manager is typically more costly than an agency or a freelancer. The average salary for a full-time social media manager is about $70,000. In addition to their salary, an in-house social media manager would require office space, tools such as a laptop or design software, and benefits (if applicable).
Scalability
As a business or an agency looking for social media support, an in-house social media manager arrangement can be more difficult to scale as they will eventually reach their capacity.
Freelance Social Media Manager:
A freelance social media manager can help fulfill many of the needs that an in-house social media manager would, at the fraction of the cost. Freelancers are often very flexible and offer their services based on what you need.
PROS:
Cost
Historically, freelancers have been the most cost-effective option for businesses on a budget because they often offer a la carte services or set-rate packages to their clients. The average social media freelancer charges anywhere from $25 - $150+ per hour depending on experience which can be more affordable depending on your needs.
Flexibility
Freelancers are typically very adaptable and able to pivot their services based on their needs. As a small business, if you don't have a full marketing team, a flexible freelancer can be greatly beneficial to your business goals.
CONS:
Reliability While most freelancers are very reliable, there is always risk in them missing deadlines, flaking out on projects, or lacking communication, based solely on the fact that they are supporting so many different clients at one time.
Sourcing Reliable, talented, affordable freelancers can be difficult to find and once you do, they can be a challenge to keep. The turnover rate of freelancers is very high for small businesses which can make it difficult to focus on your marketing goals.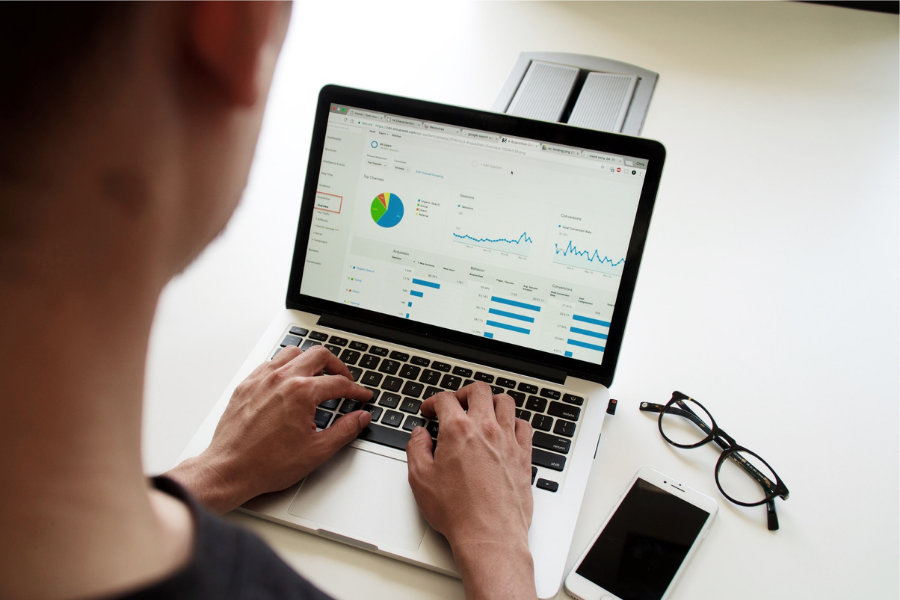 Social Media Agency: 
When most small businesses think of an agency, they think of big-ticket projects and astronomical costs, when, in fact, that is not the case. There are agencies of all sizes nowadays and each one can have its own benefits to your business goals.
PROS:
Reliability
Social media agencies typically have a social media manager assigned to each of their brands to act as the "account manager" for that client. This setup gives you a one-on-one experience while also giving you access to the support of the rest of the agency and team. Agencies are often more reliable with deadlines and deliverables as they have more efficient, streamlined processes in place.
Scalability
Partnering with a social media agency gives you the opportunity to scale your business or agency, without the risk of exceeding the bandwidth of your social media partner. Agencies have the ability to grow while continuing to support your needs and goals.
CONS:
Control
While most agencies nowadays allow you to be an integral part of the process, there is definitely a decrease in the amount of "control" you have over the process with most agencies. Due to their streamlined processes, it leaves little room for business owners to come in and alter the process or manage the work in-depth.
So, what's the best fit for your business?
The answer to that question depends on you, your needs, and your goals.
While we encourage you to do your research to find the best partner for you, here at MixBloom, we believe we can offer a solution that gives you the best of both worlds; access to a dedicated social media manager without the costs associated with a full-time employee.
We give you one-on-one social media support through your dedicated social media manager while allowing you to maintain control and scale at your own pace.
MixBloom is the best social media content agency for you because:
Cost: First and foremost, we are really cost-effective. Our social media content plans start as low as $199 per month. Even at this low price, you'll have access to an experienced social media manager dedicated to your brand.

Experience: We have a lot of experience working with marketing agencies and business owners to support their social media needs, so we have streamlined and efficient processes.

Efficiency: As mentioned above, we have streamlined the content creation, review, approval, scheduling, and publishing process to make it as easy as possible for business owners like you.

Reliability: We position ourselves as an extension of your team without the cost of an in-house team. With MixBloom, you have a dedicated social media manager assigned to your brand, but you also have the support of the rest of our team if necessary. You never have to worry about a missed deadline or lack of communication with us!
But… what exactly does MixBloom do?
That's a great question! MixBloom is a social media content creation agency. We are made up of a team of talented social media managers and content creators and we have one goal: to make social media easier for YOU!
Our services include the creation of original social media content designed specifically for your business and your target audience as well as the scheduling and publishing of all approved content to your social media channels.
Another unique aspect of our service is our social media scheduling and approvals platform. We have developed a unique platform that allows you to easily review the content we create for you, to leave feedback or request edits, and to approve content - all from one page! Any requests or feedback you have will be implemented within 2-3 business days.
What does the process look like?
It's as easy as 1-2-3!
Our team will sit down with you and find out what your social media goals are, your target audience, and what kinds of content you'd like to see.

We create a batch of sample content to show you that we understand your brand and business and your social media needs.

Once you approve the samples, we get to work! We then create new content for you every two weeks so you always have original, relevant content published to your social channels.

Learn more about our process here.
What does MixBloom offer?
Original social media content for Facebook, Twitter, LinkedIn, Instagram

Original graphics, captions, and hashtags with hashtag research for every post

Access and use of our comprehensive content management dashboard

The scheduling and publishing of all social media content
You can find more information about our plans and pricing here.
What does MixBloom NOT do?
We don't offer video/animated/GIF content or carousels, engagement/community management, or paid advertising. But, we are happy to refer you to those in our network who do!
Do I have to sign a contract?
Definitely not! All of our services are month to month allowing you to scale up or down with us as needed. You can cancel with us at any time, with no penalty. Don't worry, we're looking out for you small businesses!
Okay, sold! How do I get started?
You can sign up for a free consultation and take advantage of our free trial. Or, if you're ready to get started, feel free to register here!