This post in a nutshell:
Understanding what a white label solution is
The benefits of white label solutions
What types of white label solutions are available to agencies
As an agency owner, what's your first instinct when problems and challenges are presented to you? For many business owners that means personally jumping in to solve the problem from scratch. After all, that's what #agencylife is all about right?
Not always. In many situations, building a customized solution from scratch to meet the specific demands of your clients can set you back. Your time and energy are better spent elsewhere. You want to focus on your strengths and find solutions to solve the weaknesses.
These are some of the pitfalls of creating your own solution:
You are more likely to make mistakes that others before you have already made and mastered.

You take yourself out of execution as you try to troubleshoot and figure out the how-tos.

You spend too much money building tools and digital solutions that already exist, and are approved by the market.
You might be asking, "well how do I avoid these pitfalls?" This is where a white label solution comes to the rescue.
What is a White Label Solution?
A "white label solution" is a fully functional product or service that you can rebrand and resell as your own to clients, rather than building one yourself. You can then offer this white label solution as a recurring revenue stream for your agency.
What Are The Benefits To A White Label Solution?
If you are looking for ways to scale and create recurring revenue without building out solutions from scratch, partnering with a white label provider is the smartest decision for your marketing agency.
Consider these points:
Easy to rebrand and resell. White label marketing solutions are generally fully integrated and functional, which makes branding very easy. As a reseller, you don't have to worry about product development and market research. You are simply adding a solution into your company's arsenal, all that's required of you is to put your brand on the product or service.
Saves you time and money. Building a white label marketing solution from scratch takes a large amount of time and money, you could end up spending weeks and months without seeing significant results. When you work with a white label partner your return on investment is almost immediate.
Increases revenue. More quality products and services you can offer = more clients you appeal to.
Increases company reputation and value. When you can offer various solutions to different problems, clients come to recognize you as "the company" within the niche.
Keeps your clients happier. Your clients want to work with people they already like, know, and trust. The more solutions you offer, the more likely they will buy from you to solve their problems.
Allows you to focus on your core competency. The less time you spend on tasks that can be solved by other white label companies' solutions = the more time you have to focus on what you do best, which directly leads to more growth.
What White Label Solutions Are Available To Agencies?
MixBloom - White Label Social Media Content Creation
Not all clients are looking for social media management services, some are just looking for ways to outsource and scale content creation. After all, content is king.
As an agency owner, you want to make sure you put out the best content as it represents your brand and expertise. Imagine walking into a beautiful restaurant that is well organized and clean, the dining experience itself might even make the food taste better. However, not every restaurant can get away with average food, not when the plates aren't cleaned.
The same philosophy applies to social media presence.
The content you post on your social media channels not only has to look professional and appealing but it also has to bring value to your audience. However, delivering quality content on a consistent basis remains a struggle for most clients. This reason alone should encourage you to take advantage and offer a white label content creation service in your agency.
This brings us to the perfect partner for you - MixBloom. We have a team of talented copywriters and social media managers that provide excellent written content that attracts and sells. Every social media post is beautifully designed, well written and approved by your clients - with unlimited edits! - before publishing.
Everyone needs content creation, by partnering with MixBloom, you are filling in the gaps that many agencies don't provide for their clients. This is one of the easiest ways to create an additional revenue stream for your agency. 
Free up time for more important tasks by letting MixBloom handle your social media needs. Discover how our white label solution can help scale your marketing agency.
Start your free 14-day trial now!
Matt of All Media - White Label Video Production
Do you currently sell through written words or videos? According to experts, a user's positive experience with a video ad increases their purchase probabilities by 97%. As the demand for high-quality videos continues to rise, the competition is higher than ever. 
There is no doubt that people are watching more videos, but video production is one of the hardest and most time-consuming content to produce.
From sourcing quality footage, taking great shots, to editing, a top-notch video can take up to several hours. This makes professional video production companies a no-brainer.
Matt of All Media is a great partner for reselling white label video production to your clients. They can help your clients with all video creation needs, from testimonial videos, custom videos, video editing, and many more. This is another one of those services that if you are not offering, you can bet your clients are looking for someone else that does.
The Hoth - White Label SEO Services
SEO has continued to be a leading force in increasing the authority and credibility of your business online. Many companies have started offering SEO services but not all of them are offering it well.
To be lucrative, SEO must have a comprehensive strategy in place with a quantitative end-goal and have an experienced SEO professional to execute the strategy.
If your agency lacks the bandwidth or experience to offer this service, it may be worth exploring the option to white label this service.
Consider The Hoth as a white label SEO reseller partner. The Hoth (Hittem Over The Head) is a digital agency specializing in SEO, PPC, and content, but focusing heavily on their white label SEO reseller program.
Their SEO programs include everything from link building and paid traffic, to local SEO and reputation management, all of which include an in-depth strategy for success.
They offer credit bonuses to clients that regularly purchase in bulk which can be used for any of their services. They also sport a unique ordering portal that allows clients to easily see projects and campaigns all in one place.
Their pricing is all based on the specific SEO service you want to offer but they range anywhere from $70 for content creation through $1,000+ for advertising services. Learn more about their packages and pricing. 
SEOReseller - White Label SEO and Digital Advertising
Your clients have their own area of expertise, they want to focus on what they do best. For most of them, actively managing paid ads is probably not their strongest suit.
This is where you can consider partnering with a white label social media marketing solution like SEOReseller to help you create an extra recurring revenue stream. Their company specifically focuses on social media advertising campaigns to help with exposure and growth so your clients get the highest ROI possible. They offer advanced audience and ad targeting, analytics and market insights, social media proposal builder, a single dashboard for managing platforms and campaigns, and tailored ad creation for each client. A great option to offer as most businesses prefer clients to come to them.
Mighty Networks - White Label Community Software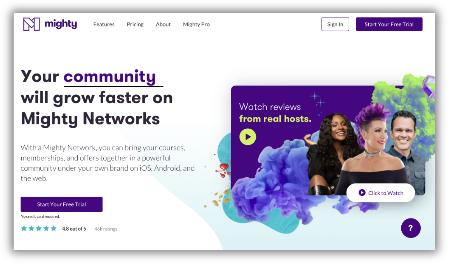 When your clients have a need to create an online group or community, you will want to be prepared. We recommend looking to Might Networks. They are a white label community management software.
You can create a dedicated virtual space for a group of people with shared interests, and help those people build connections with each other. Within the group, your clients will be able to create and publish content to build their own brand and nurture the community.
Communities are built to last, so will your recurring revenue when you are a reseller for white label community management software.
MobiLoud - White Label App Development
While we are on the topic of building an online presence, it's important to mention the value of building an app of your own.
As a business or agency, developing an app is an extremely lucrative way to build authority, retain your audience, and strengthen your brand.
If you are looking for support when it comes to white label mobile app development and maintenance, consider MobiLoud.
Have an existing website? MobiLoud offers mobile app conversion and development from a variety of web hosting sites, backed by full-service setup and support.
MobiLoud aims to offer an easy app development solution for you and/or your clients.
The Start Up Plan starts at $170 per month, the Growth Plan is $382, and you can also take advantage of their Corporate Plan, which will be a custom amount depending on your needs.
Learn more about MobiLoud pricing.
MobiLoud services can also be white-labeled allowing you to sell mobile app development to your clients, without having to complete the development in-house. This allows for increased recurring revenue on a high-quality and high-demand service.
SEOak - White Label SEO For Organic Traffic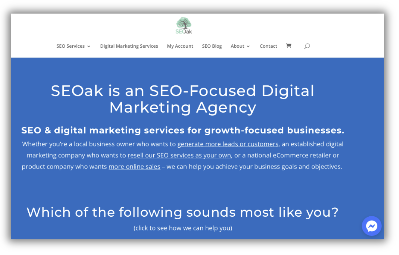 Getting on Google's good side means improving your SEO strategy and creating content that matches with what online users are browsing for. Strong SEO requires an understanding of keywords, long-tail keywords, and phrases. Strong SEO garners more organic traffic, more leads, and increases revenue.
Building a strong SEO profile is like building muscle. It is a slow process that garners positive and noticeable results over time. Remember that search engines like Google have to crawl the web to find the best pages related to a user's search.
The long-term nature of SEO means businesses should be willing to dedicate 12-24 months to creating well-optimized content. The long-term investment of SEO builds with value over time, as once your content is creating, it will continue to attract traffic.
Agencies like Seoak understand the importance of creating SEO-optimized content for businesses.
VidPro- White Label Video Editing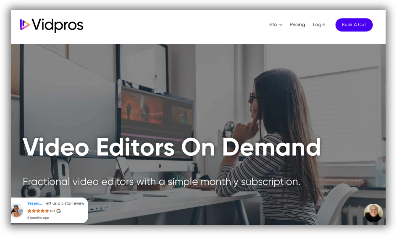 Video is transforming how we consume content. While Youtube remains the undisputed king of video content, shorter form video platforms like TikTok are enticing Gen-Z and taking a large piece of the video media pie. Instagram - which is owned by Facebook - is also prioritizing video via its Reels feature.
All of this added exposure and engagement means the video is now a central part of content creation. Creating and editing that material, however, is time-consuming. A white label editing service can take at least some of that burden away.
Anyone who has ever edited a video will tell you that it can often take longer to edit than to film if you're not a pro who knows their short-cut keys. Companies like VidPro offer editing services with a 24-hour turnaround.
Shortlist - Building Authoritative Backlinks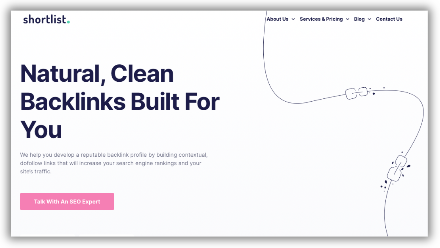 Backlinks are an important part of gaining domain authority. In the early days of digital marketing, marketers would often attempt to place backlinks and where and everywhere they could. Google soon wised up to this practice and websites that used this practice was heavily penalized. It is now important to get backlinks to sites that are relevant to your own.
Ideally, you want the link to be on a page with a high page authority (PA) and on a site with a higher domain authority (DA). This sends 'link-juice' back to your own site and tells Google and other search engines that you are an authority in your niche.
Companies like Shortlist help you develop a reputable backlink profile by building contextual, 'do follow' links that will increase your search engine rankings and your site's traffic.
Fusemate - Hire The Right Talent
Websites such as UpWork and Fivver have opened up the door to freelancers from all over the world to advertise their talents. The talent pool is big and it can be a lengthy and expensive task trying to pick the best talent.
Fusemate helps agencies increase capacity and scale profitably, without the headache of finding, hiring, and training expensive full-time marketing tech staff, or micro-managing unreliable freelancers. The agency promises that you will have no hiring and training headaches. No micro-managing freelancers hoping they "get it".
Partnering with a white label agency allows any digital agency, regardless of size and expertise, to serve a large audience and client base. There are plenty of white label solutions that can be leveraged on the market. You should evaluate your own business needs, your leads, and your customers to determine which service or software solution that you don't currently offer. Leverage that opportunity to create a new recurring revenue stream, while your clients will see better results from your services as you offer more solutions to their head-scratching problems.
If you enjoyed this post check out some of our related articles: